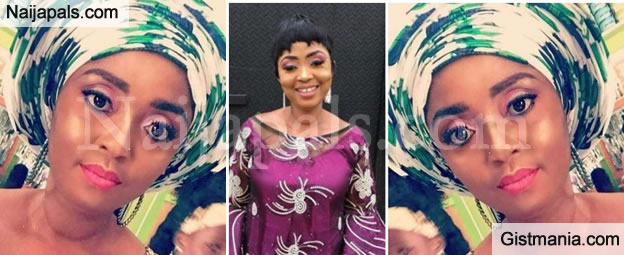 A beautiful lady identified as, Abimbola Sogbesan, was crushed to death by a truck yesterday along Sagamu Abeokuta express road in Ogun state.

Three persons – including Abimbola Sogbesan – were crushed to death in the ghastly auto-crash, which occurred while a rescue operation was going on.

It was gathered that while a rescue team was carrying out a rescue operation, an oncoming truck on full speed left the cordoned off road to the road shoulder where it crushed the three persons to death.

Friends and colleagues have taken to social media to mourn the loss of Abimbola Sogbesan, a friend wrote on Facebook;

Speaking on the incident, the state sector commander, Clement Oladele, said that three vehicles were involved in the accident, a blue Mack truck with registration number KJA931XH, black Honda Accord NRK186EM and Toyota Corolla FST04ER, while six persons – three male adults and three female adults – were involved in the accident.


---