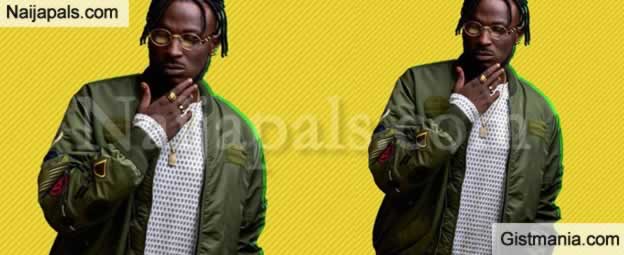 The #PeruzziScandal is now growing like wide fire and is also gaining traction as the minor who accused him of allegedly molesting her, has revealed she currently in contact with other minors who claim to be victims of the DMW star.



According to the minor, making her case public was the best thing that happened to her. She further revealed getting a good lawyer and an undisclosed celebrity figure who is helping her seek justice.


Coming out on twitter has to be the best decision that I have taken since this incident commenced. Gotten a good lawyer, tons of girls( minors) who he has manipulated and messaged me and 2 female celebs messaged me to support me financially on this case.

— Peruzzi raped me (@adanna134) March 27, 2019

However, tweets narrating her story has been deleted. She claimed her legal team had asked her to take the tweets down and also restrained her from revealing the name of the hospital she went to until they got to court.


Legally I was advised to delete my tweets for legal reasons and luckily for me an influential celeb has helped me to contact the hotel for proof of me walking in .

— Peruzzi raped me (@adanna134) March 27, 2019

Meanwhile, Peruzzi and his accuser clashed on Twitter when he insulted her saying; "Una don come again abi? GOD PUNISH UR PAPA!"


Una don come again abi? GOD PUNISH UR PAPA! https://t.co/ne4idhu24g

— PERUZZI (@Peruzzi_VIBES) March 26, 2019

She responded calling him a "rapist"; "You're a mad man. You're a phyukING RAPIST YOURE A MAD MAN!!!. You want to make me fun of me and humiliate me but God won't give u the grace."


You're a mad man. You're a phyukING RAPIST YOURE A MAD MAN!!!. You want to make me fun of me and humiliate me but God won't give u the grace. https://t.co/A7Qqb8zrKt

— Peruzzi raped me (@adanna134) March 26, 2019

We reported how a minor accused the DMW star of luring her to his hotel room and later raped her.

Peruzzi reacted to her claims saying he was not in the country during the period.

DMW has not officially responded to these allegations but it seems the girl is carrying her case forward.

See other tweets below;


If the hotel can release the footage of me entering the room and leaving. I am settled and I will win this case https://t.co/oq8R9o7U1n

— Peruzzi raped me (@adanna134) March 26, 2019
Lawyer Warico and my elder sister advised me not to post the hospitals identify until we get to court. So they won't go and bribe them. Especially because Davido will entirely be involved and he is infulential.

— Peruzzi raped me (@adanna134) March 26, 2019
---
Posted: at 28-03-2019 08:54 PM (3 years ago) | Addicted Hero