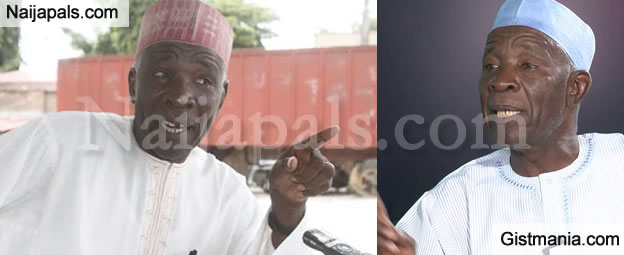 Spokesman of the Peoples Democratic Party, PDP, presidential campaign organization, Buba Galadima, has challenged President Muhammadu Buhari, openly to come out and swear with the holy Quran and Bible that he (Buhari) and members of the All Progressives Congress, APC, did not rig the February 23 presidential election.

Galadima who believed that the PDP presidential candidate, Alhaji Atiku Abubakar won the election, noted that the Independent National Electoral Commission, INEC, colluded with APC to rig the election in favour of Buhari. .

Speaking in an interview with The Sun, he stated that the president knew he was going to rig the election and removed Ex-Chief Justice Walter Onnoghen and replaced him with Tanko Muhammed.

His words, "Buhari and the APC leadership knew they were going to rig the elections, and that was why Buhari refused to sign the Electoral Act, and that was why he also suspended the former Chief Justice of the Federation, Walter Onnoghen, and replaced him with Tanko Muhammed.

The election was not free and fair at all. "I boldly challenge Buhari and other APC leaders to swear with the Holy Quran, and the Bible if they were sure that Buhari won that election. If they are sure that Buhari defeated Atiku , Buhari ,and APC leaders should take up my challenge. I'm throwing this challenge openly, I'm making it public, and I'm waiting for any of them who is bold and sure of himself to take up this challenge.
Problem with this article? Please contact us
---