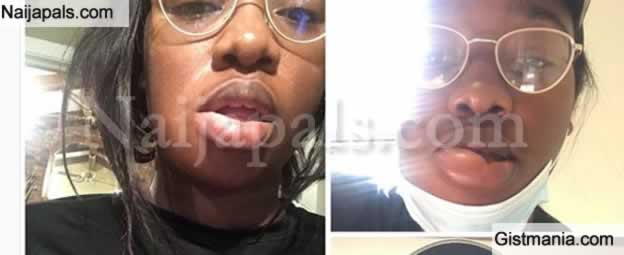 Here's her story: lesson of the day: stick to what you know.
buy things you always buy.. it doesn't hurt to try new foods but SHEESH. just pray you don't look like me in the end.
AND KNOW WHAT YOU'RE ALLERGIC TO! The doctors still have yet to find out and tell me. for everyone asking... I bought some hamburger meat from Sam's Club instead of where I normally get food which is walmart annnddd.. this happened.


Problem with this article? Please contact us
---