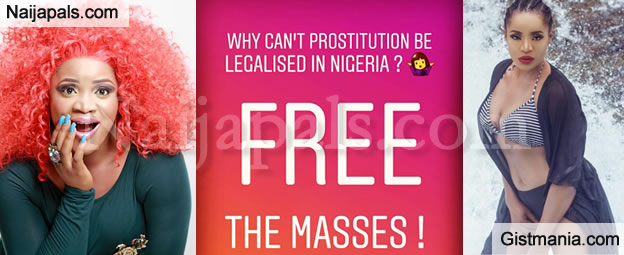 Nollywood actress, Uche Ogbodo came out on Instagram to plead with the Nigerian government to legalize prostitution in the country, out of anger a fan gave her a reply she will never forget in her life.

See her post;



Quote

This News is really rather Unsettling for me! ,
I'm Hurt deep down , thinking Of the pain these Prostitutes go through in the hands of the General Public!, This brings me to Ask, "Ain't these Prostitutes HUMANS too? Why do we Derive joy in seeing other people go through Anguish and Pain! , this whole world is gradually turning into a Real Life Animal Jungle! So then, why did we make "LAWS" ain't this laws there to protect Us, to make Us Superior to lesser Animals? But at the End we are proving ourselves not better in anyway! WE ARE ALL ANIMALS like goats, sheep,lions, chickens etc cos we have lost our Sense of Humanity!.,..
. WHY DEPRIVE A HUMAN PROSTITUTE HER RIGHT TO LIVE? .

PROSTITUTE NAH PERSON MAMA, ABEG!

PROSTITUTE NAH PERSON PIKIN ,ABEG!. .
PROSTITUTE NAH PERSON PAPA,ABEG!.

PROSTITUTE NAH PERSON SISTER, BROTHER ABEG!.

PROSTITUTES ARE MAJORLY AFTERMATH OF RAPE, ABEG!.

Say NO, to Rape! .
Those police officers must answer to their CRIME, or I might go into DEPRESSION!






See reactions;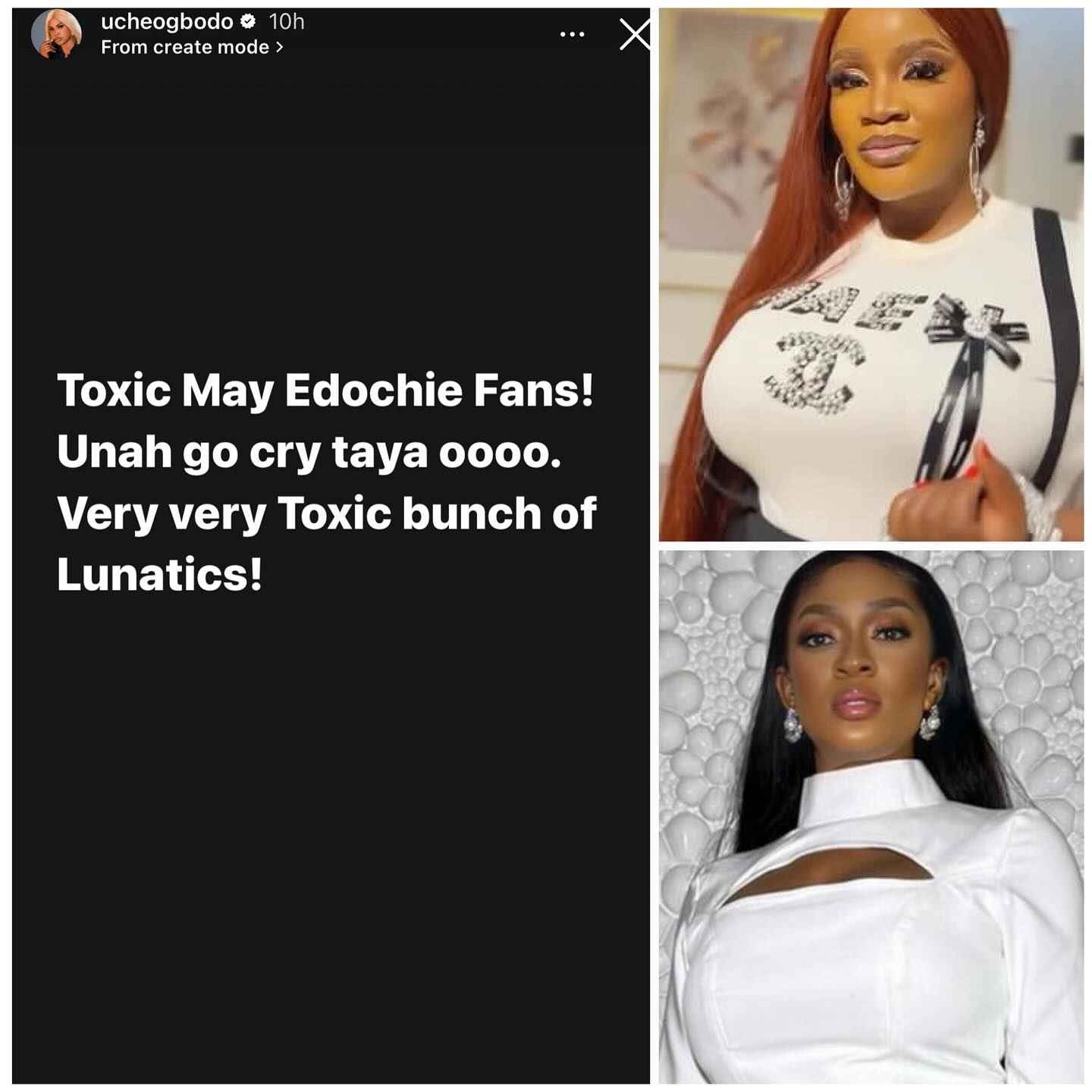 Problem with this article? Please contact us
---