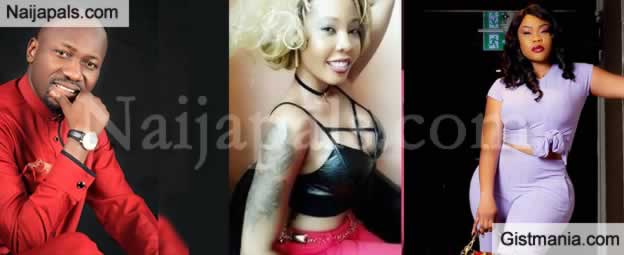 Daniella Okeke finally calls out Stephanie Otobo who accused her of sleeping with Apostle Suleman after a year of the allegations. Here is her response:



Quote

"U bitch I don't know who u re, u came to call my name out of no where?! And all of a sudden u disappeared ! Afterward u changed ur name? No way u ve to tell the world the truth miss otobo! I ve kept quite 4 too long.. God will punish you where ever you are.. I woke up to social media like every one else on dat day, wen u called my name on the internet! the way u called my name, better go and uncall it.. or else... the next 24ths won't be funny.. #daniellaokeke" - #regrann



Stephanie in her interviews that year, alleged that Daniella was one of the girlfriends of the clergyman. .
Now Daniella is demanding that Stephanie comes out to say the truth.


---