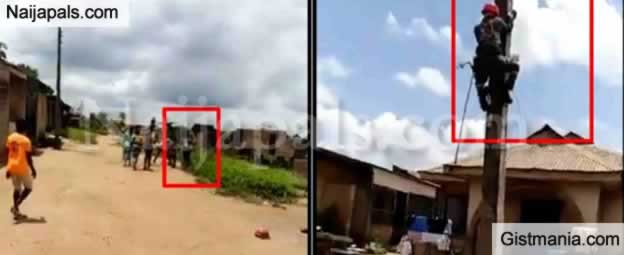 A video showing residents of a certain community attacking PHCN staff in a highly violent manner, has surfaced on the internet. In the video, a staff of the electricity company could be seen on top a ladder trying to disconnect power supply into a home.

Obviously angered by the move, an occupant of the house who had earlier warned them not to disconnect the wire, charged toward the officials and attempted to trip off the ladder to fall the official on top.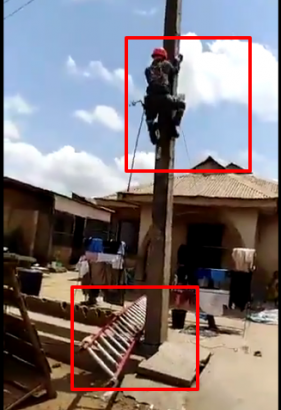 Fight immediately ensued between the occupant, identified as Alfa in the video, and the other official on ground.

In no time, other residents joined in and they began to rain blows on the official.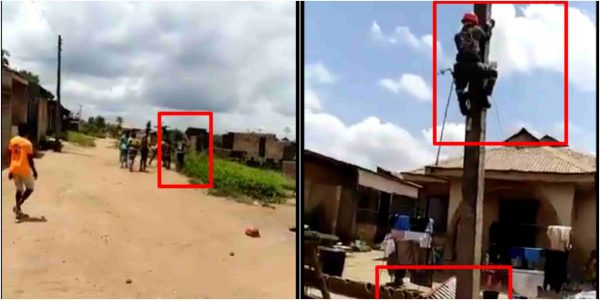 This will not be the 1st time customers of Electricity Distributing Companies would attack the officials. Earlier this year, in February, an unidentified member of staff of Ikeja Electricity Distribution Company (IKEDC) was assaulted by a resident of Itele area of the Iju-Atan Ilogbo Local Council Development Area of Ogun State while trying to disconnect power supply to his residence.

In a video shared online, the resident was seen engaging with one of the staff in a fist fight before eventually running into his apartment to grab a machete.

Problem with this article? Please contact us
---