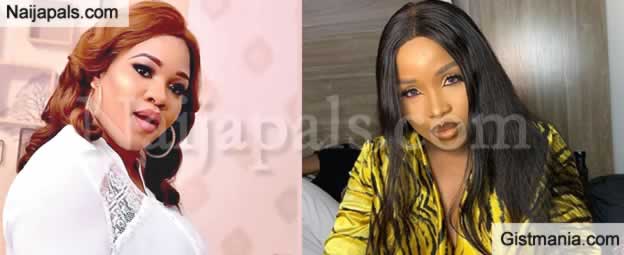 Nollywood actress, Mosun Filani and an upcoming designer in Ibadan have dragged each other out on social media. The actress had called her out showing what she ordered and what she got instead. This didn't go down well with the designer who says her story is one sided and in the process of explaining her own side of the story, says the actress has a bloated stomach and body indeed matters when it comes to clothing and fitness! Mosun says she paid N100k for the dress.
The whole drama started when the actress posted showed evidence and wrote; She is in the comment section abusing people.
Small time they will say we no Dey patronise upcoming designers.
No shape, no definition, nothing, customer relations is zero.
It's a very long story, since March 3rd till June 14th.
Claiming to use 15 yards velvet for this cloth. Am I ofili?
Paid 100k and was refunded 40k after the whole mess.
Pls my people waka jeje inside life o.
Me have learnt my lesson
Ibadan thank u oooooo

THE LADY THEN FIRED BACK VIA HER PAGE AND SAID THIS;
There are always two sides to the story.....Pls let's be guided with all these call outs
Instagram is not just an app it's a a market place;calling Out only increases the visibility of that person page especially when it's not a scam page
Giving stories to bloggers to upload cos of some shitty misunderstanding are some times blessing in disguise
Pls be clean and clear when giving out
stories don't just upload the ones that will favour you.
Some clients fail to understand this person is as imperfect as I am;you can't always get it right
I don't owe any blog any explanation am writing all these because of my clients that has reached out to me on this issues
I never claimed the initial job was mine;not even for a minute. She is making so much fuss that she paid 100k for a dress which is a lie..she made two dresses which she pleaded with me to accept 135k for both worked within a budget.why so much lies for the gram or what ? God pass you !!!
My client in question asked me to change so many things likes
She didn't want off shoulder the original pic is off shoulder
She asked for two selves when the original pic is monostrap
Body type matters as well ie how will a bloated stomach fit like a snatched waist


Pls how on earth do you expect to see the same result

She saw the appliqués a week b4 the cloth was ready she didn't complain.pics and videos were sent to hA the corrections were made and she consented she was satisfied and was suppose to pay a balance of 35000 which she didn't pay !!! Just for the shoot day to come and I will start hearing another story;in the quest to satisfy her I loosening all the dresses in her presence;now she is saying I sent her pieces clothes,what stylist will ever do that.
She been threatening to destroy my brand and take me to court
Everybody around me knows I don't joke with my clients or there jobs,it's very unfair because you forgot to give that blog a full detail;why cutting it half for pity sake???
God made me & my brand and nothing I repeat nothing can destroy my brand expect God himself...YOU NO REACH!!!.#thickskin instagram is not a court room and I will give u the luxury of cheap fame on my page.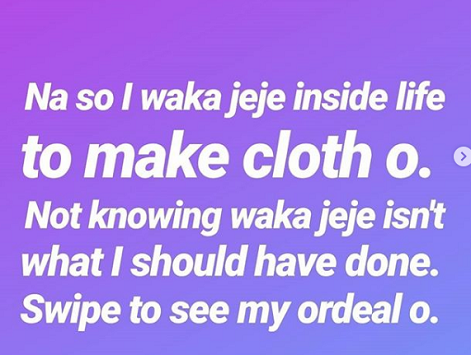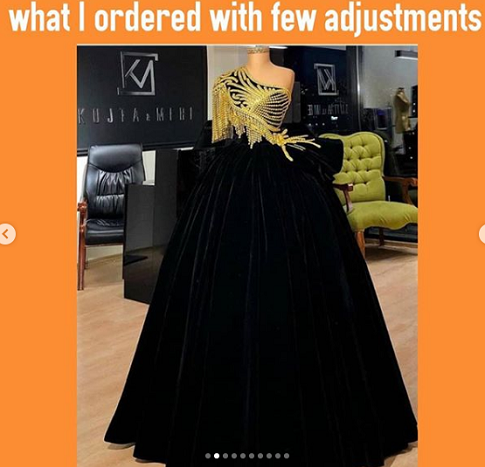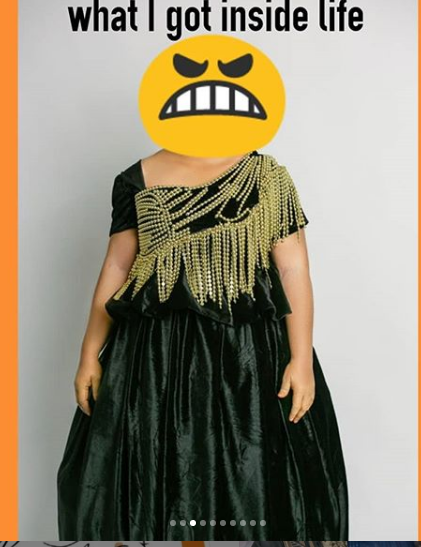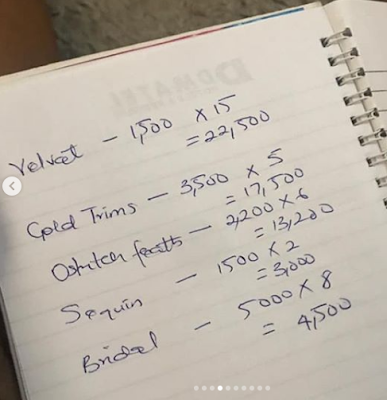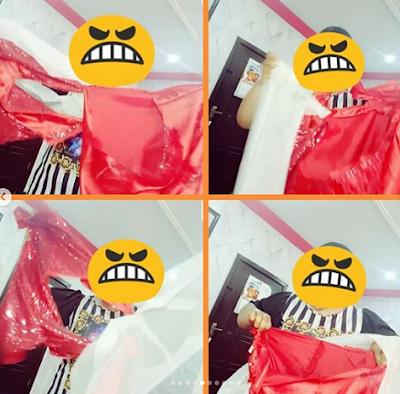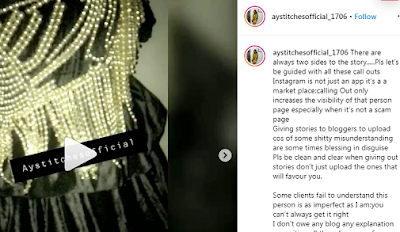 Problem with this article? Please contact us