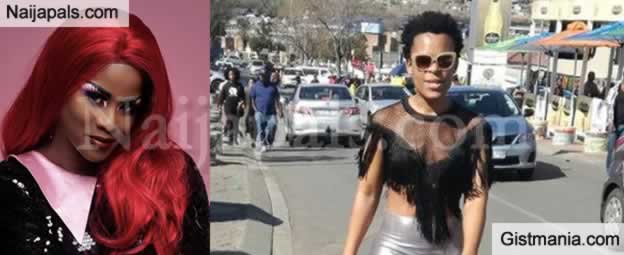 Winnie Wakanda Washington, a gay man who dresses like a woman for a living has taken a swipe at South African pantless dancer, Zodwa Wabantu over her 'homophobic' comments she made recently.

Speaking on her Moja Love TV show, 'Zodwa Uncensored' few days ago, Zodwa addressed homosexual men saying "forget they have peenes and not honeypots like us"

In reply to her comments, the South African gay man took to Twitter to blast Zodwa and also called for her show to be canceled.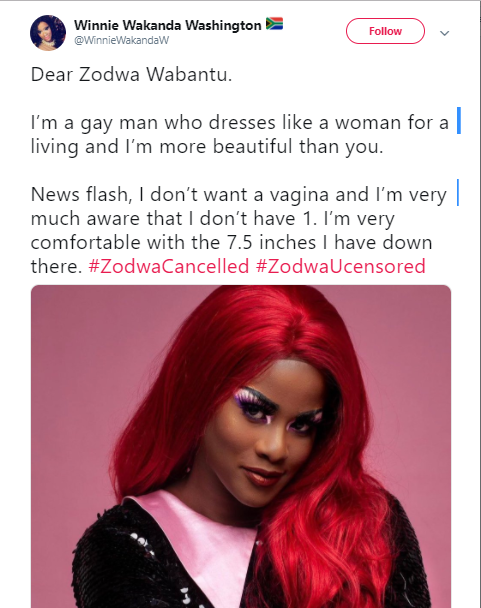 Dear Zodwa Wabantu.
Quote
I'm a gay man who dresses like a woman for a living and I'm more beautiful than you.

News flash, I don't want a honeypot and I'm very much aware that I don't have 1. I'm very comfortable with the 7.5 inches I have down there. #ZodwaCancelled #ZodwaUcensored
Problem with this article? Please contact us
---