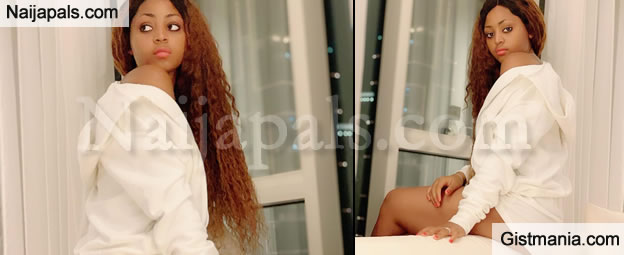 Young actress Regina Daniels is everything some slay queens dream to be, given how lucky she is to have 'snatched' a billionaire husband for herself.

As bad as that can get, the Nollywood actress keeps teasing her fans and all those dreamers with more juicy stuff.

She likes to display the glamour around her, and she does it perfectly.

The actress is in seen in a white cardigan that shows off her thighs and a portion of her b*tt. More importantly, her beautiful room is widely displayed.


---