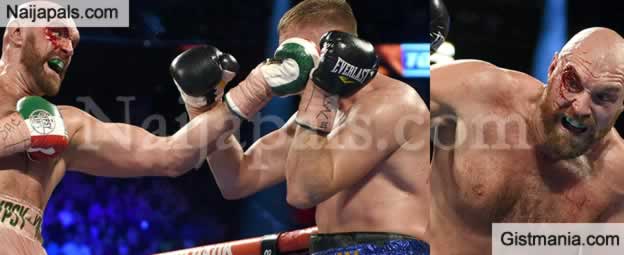 Tyson Fury's dad, John Fury is very opset with the condition his son was in after his recent bout with little-know swede fighter, Otto Wallin. John Fury was very upset that Tyson Fury's trainer, Ben Davidson had allowed him to lose too much weight leading to this bout. Tyson Fury came to this fight at 18 stone, John Fury feels that was a big mistake and Tyson is naturally a 19 stone fighter. Here is his full statement below:


Quote
If I had my say, the lot would be gone. If he keeps hold of that team, they're gonna cost him his career, I'll say it live on TV. The team around him now, Ben Davison, whatever he's got in charge of the business needs to have a look in the mirror.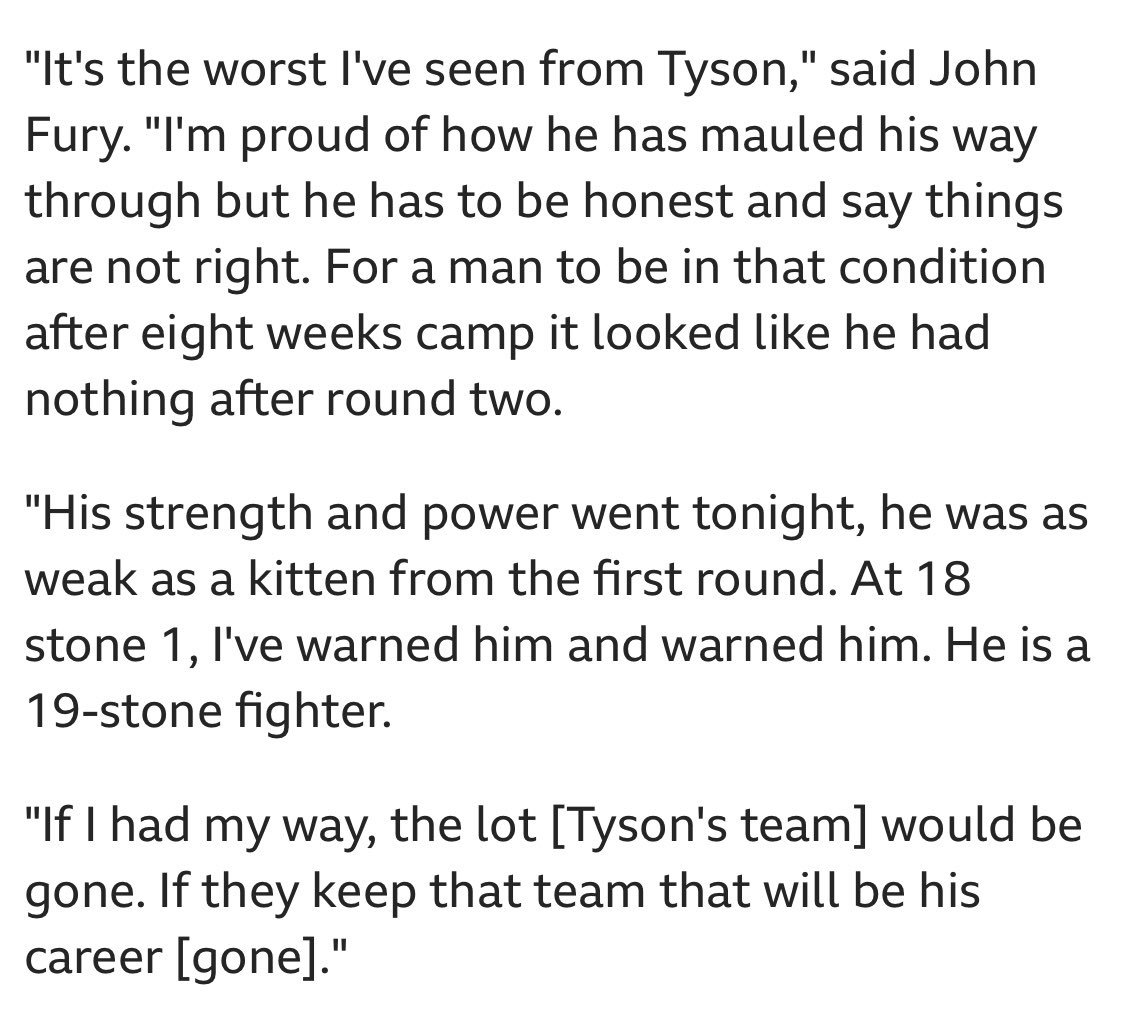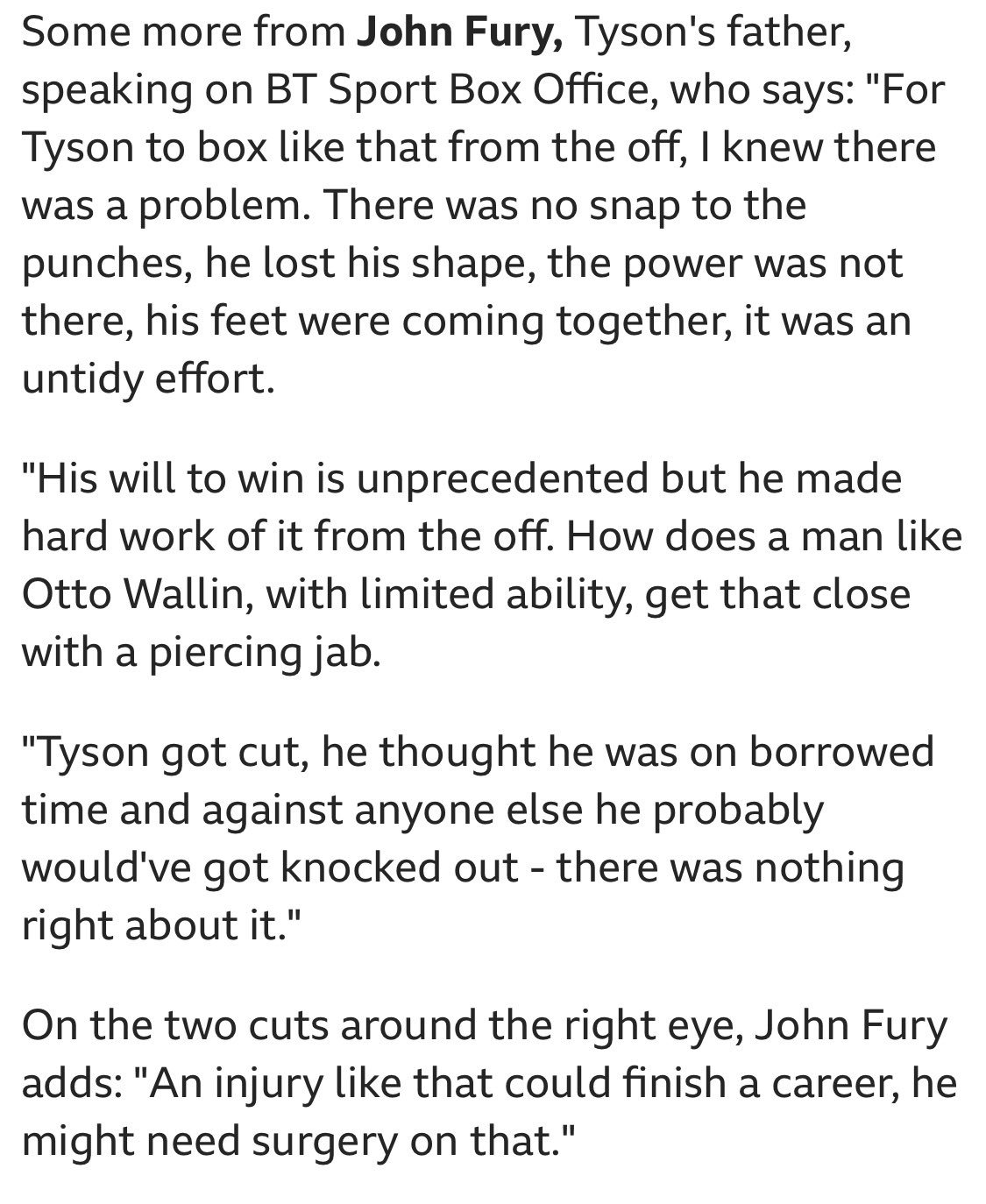 Quote
"It's the worst I've seen from Tyson," he said on the exclusive BT Sport Box Office coverage.

"I'm proud of how he has mauled his way through but he has to be honest and say things are not right. For a man to be in that condition after eight weeks camp... it looked like he had nothing after round two."

"His strength and power went tonight, he was as weak as a kitten from the first round. At 18 stone, I've warned him and warned him. He is a 19-stone fighter."

Either way the Wallin fight represented a serious test for Fury, who must now collect himself for his proposed rematch against Wilder – a far more illustrious opponent.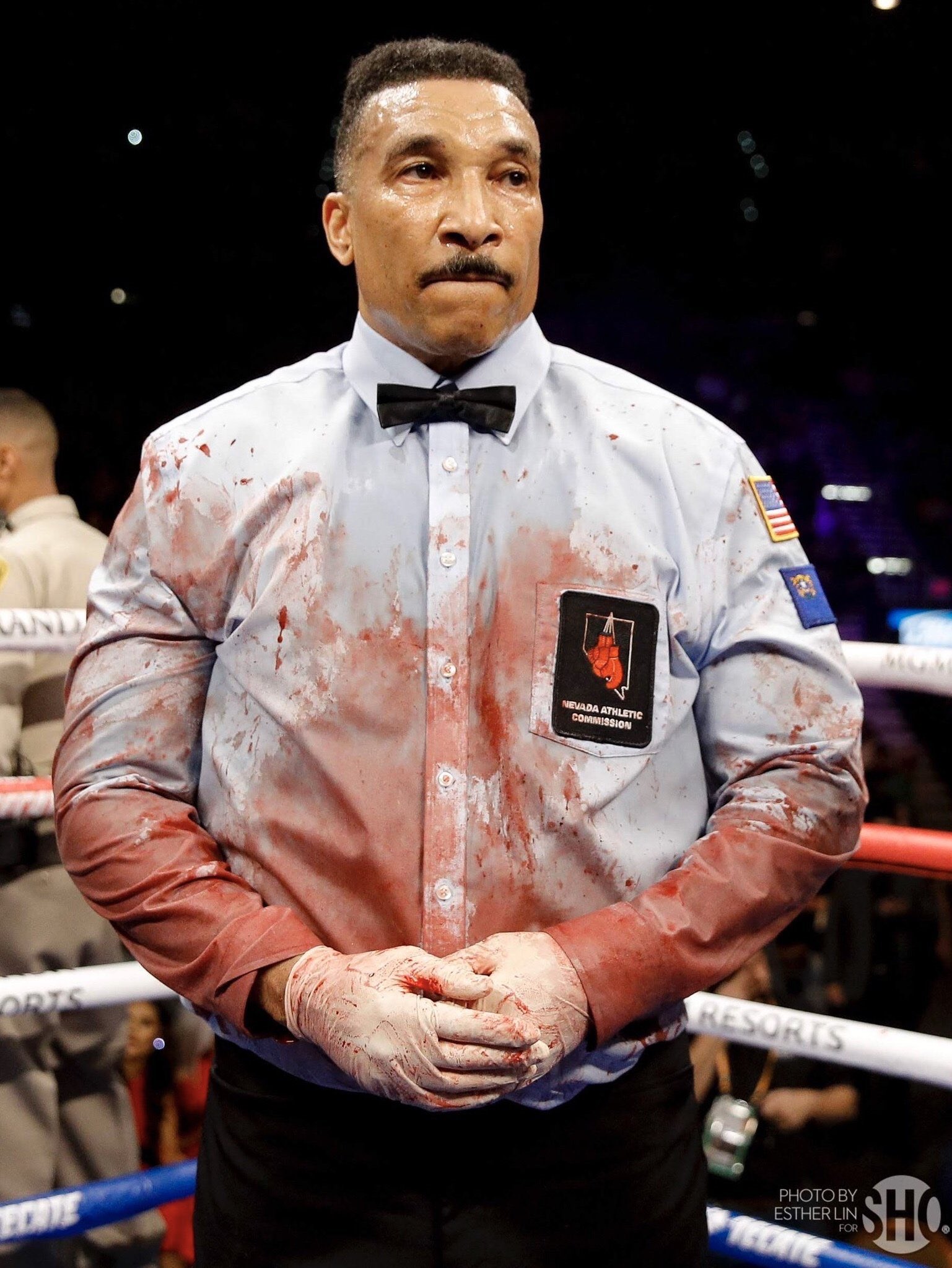 fight referee, after the bout

Here is what Tyson Fury had to say about the fight:



Quote

"That was just what I needed. I will get the eye stitched up and come back ten times stronger. I had one eye from the third round.

"There was no sense of panic, I am a Gypsy warrior. Just congratulations to Otto Wallin. It was a great fight, I got caught on the eye and that changed the fight. For the majority I could not see out of the eye. Then there was a clash of heads and I got cut again.

"A good 12 rounds, he was tough. It's all heart and determination if I can keep going I will do. He was 20-0, didn't know how to lose but I was the better man."

"I enjoyed feeling a bit of blood spilling into my mouth. Now lets just get Deontay Wilder on February 22."




---
Posted: (1 year ago) on 15-09-2019 09:55 AM | Hero