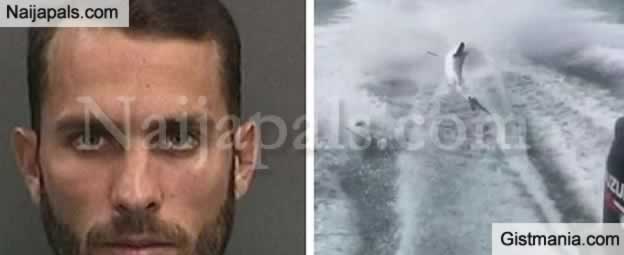 A Florida man who recorded a shark being dragged to its death behind a high-speed boat accepted a plea deal on Thursday and was sentenced to 10 days in jail.
Robert Lee "Bo" Benac III was the third man to face charges stemming from the June 2017 incident where a shark was seen on video being dragged by a rope from a 22-foot boat near Egmont Key. The men could be heard laughing at the shark on the recording, which was posted to social media and generated widespread outrage.
The Florida Fish & Wildlife Conservation Commission led the prosecution against Benac and Michael Wenzel, 23, who took a similar plea deal in February, according to the Bradenton Herald.
In addition to the 10-day jail sentence, Benac was given 11 months of probation, ordered to pay a $2,500 fine and perform 250 hours of community service, 125 of which must be spent at an animal shelter, the outlet reported. He also lost his fishing license for three years.
Benac pleaded guilty to two misdemeanor charges of aggravated cruelty to animals and violation of Florida Fish and Wildlife Conservation Commission rules.
Benac, Wenzel and Spencer Heintz, 35, were arrested in December 2017, but the charges against Heintz were eventually dropped, according to the Bradenton Herald.