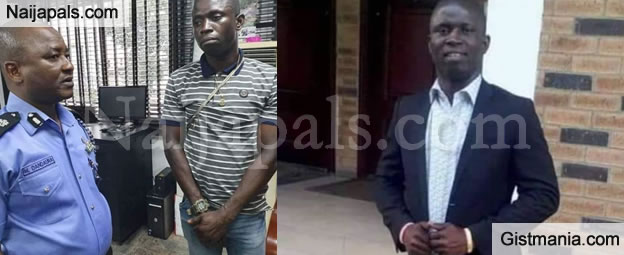 Portharcourt wanted alleged serial killer Gracious David West has been arrested by the police

The 26-year old alleged killer from Buguma LGA of Rivers State, who is also a member of the Degbam cult group was arrested along East-West Road enroute to Uyo from Port Harcourt. He has since made useful statements to the Police.

CCTV identified him as a suspect who takes young women to hotels, strangulates and Jill them leaving no trail.

David West is a former cultist and militant who was rehabilitated but went back to crime.




However, some Girls make shocking revelations after his arrest.

See their post below;


---