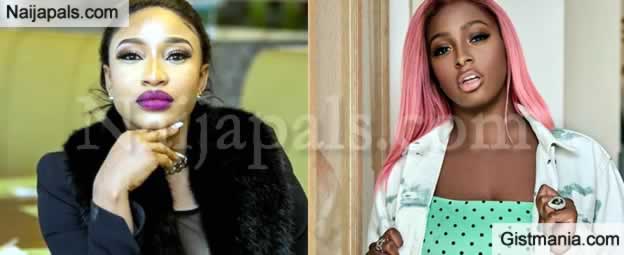 One of the most controversial Nigerians to ever live has struck again, Tonto Dikeh has questioned billionaire, Femi Otedola who donate N5 billon ($20 Million) to save the children foundation through his daughter, DJ Cuppy's charity. Tonto Dikeh said she has been in the charity business for 11 years and has been running it with her own personal money (from which source of income? we know her as a philanthropist), but DJ Cuppy just came and 1 minute she has N5BN for her own charity which Tonto Dikeh considers unfair, she said she wished her own father was as rich as Dangote or Otedola, here is what she said:





Quote

At the end of d day I'm just here saying DADDY WASSUP???
#10,000SMILESFORCHRISTMAS #THETONTODIKEHFOUNDATION #SAVETHECHILDREN #NO.1 WORKING FOUNDATION IN AFRICA



We just have one advise for Tonto Dikeh, which is not to play with the Otedola's, these people have real money and they can do anything to you if you keep upsetting them with statements like this...
---