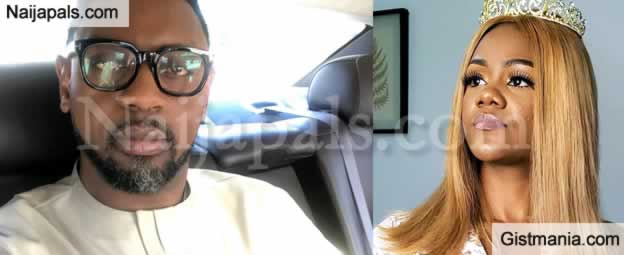 We learnt that Busola Dakolo lost a rape case that she brought against popular Nigerian pastor, Biodun Fatoyinbo in a crucial ruling today, it was learnt that the case was dismissed because the crime had happened long time ago which meant the case has now passed the statutory period of prosecution. Busola Dakolo's lawyer, Segun Awosanya AKA "Segalink" appears to still be making the same error that might had caused them the initial case, by turning the prosecution into a social media debacle. He has been responding to the court communications directly from his twitter page which is very unprofessional especially for a lawyer who knows that legal cases are won the court of law and not on social media or twitter except ofcourse there is an hidden agenda which is yet to be uncovered. Here are the messages Segalink sent out in regards to the ruling against Busola Dakolo today: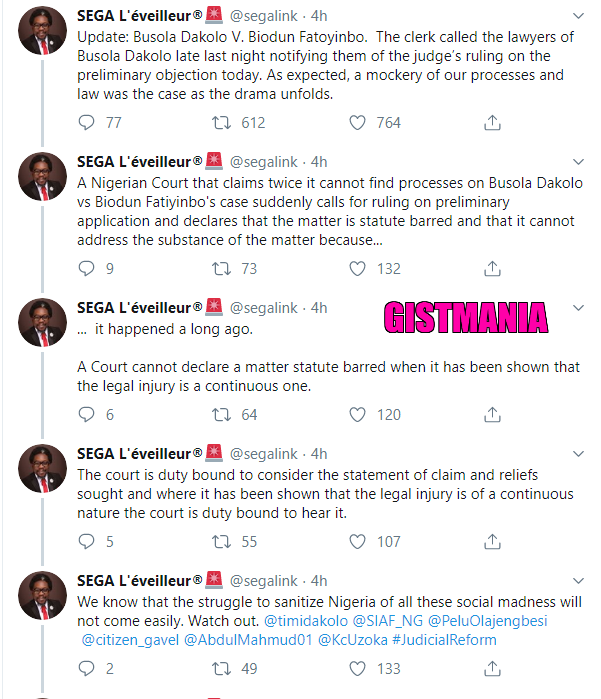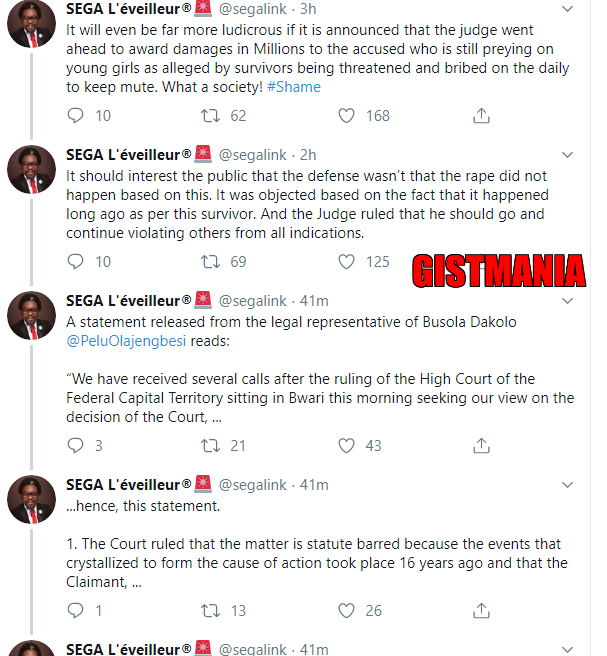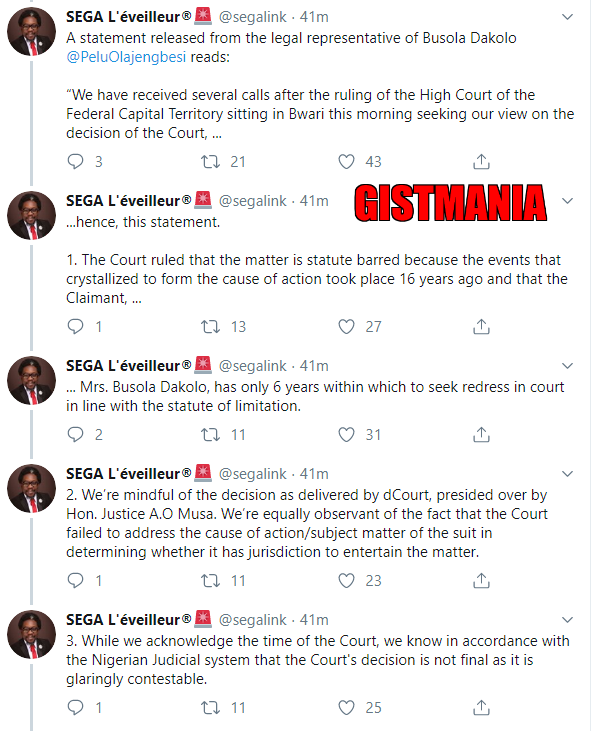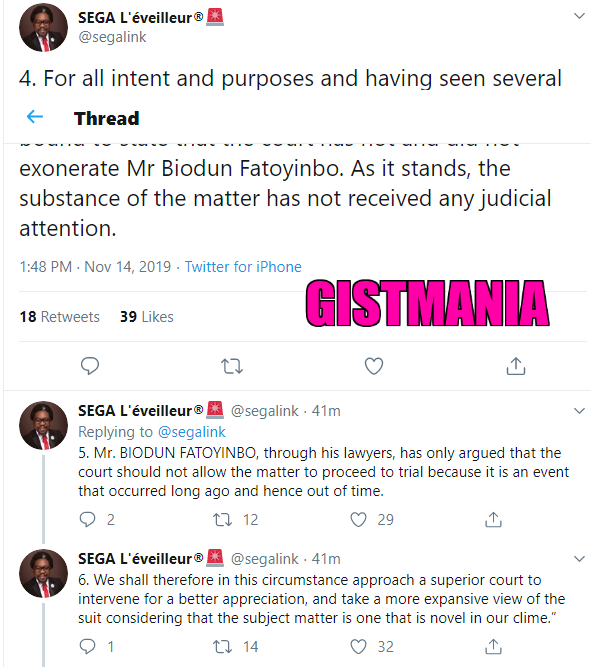 and the official court papers: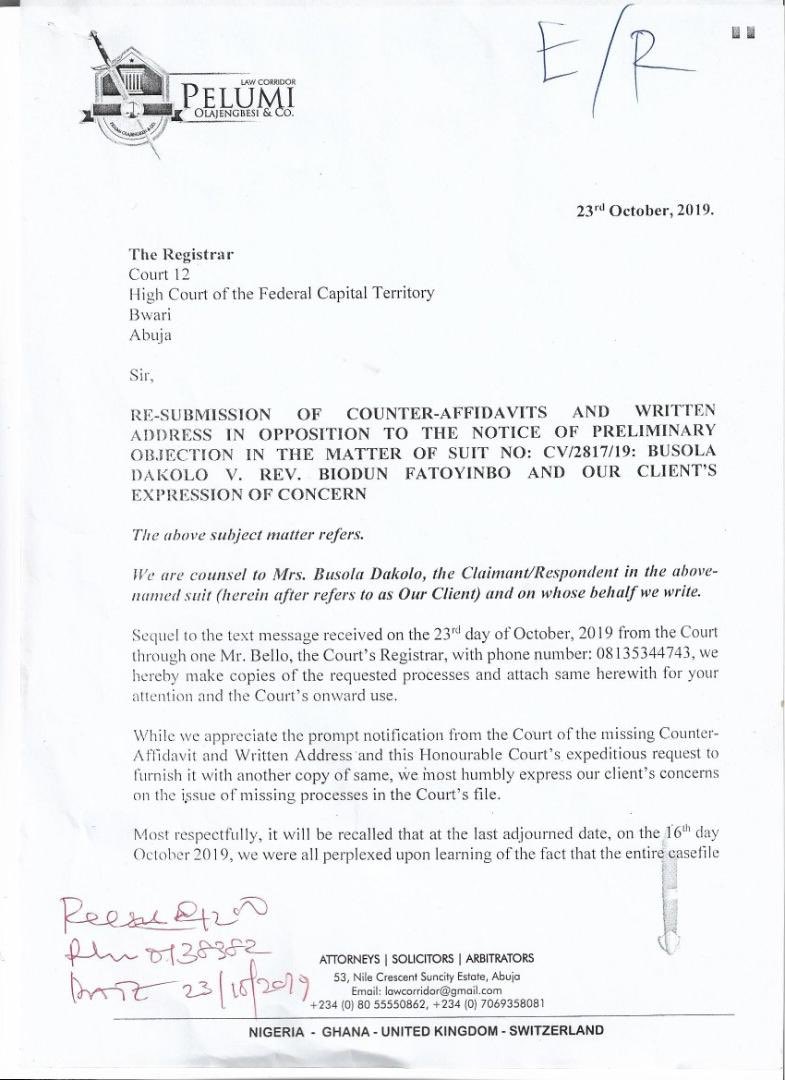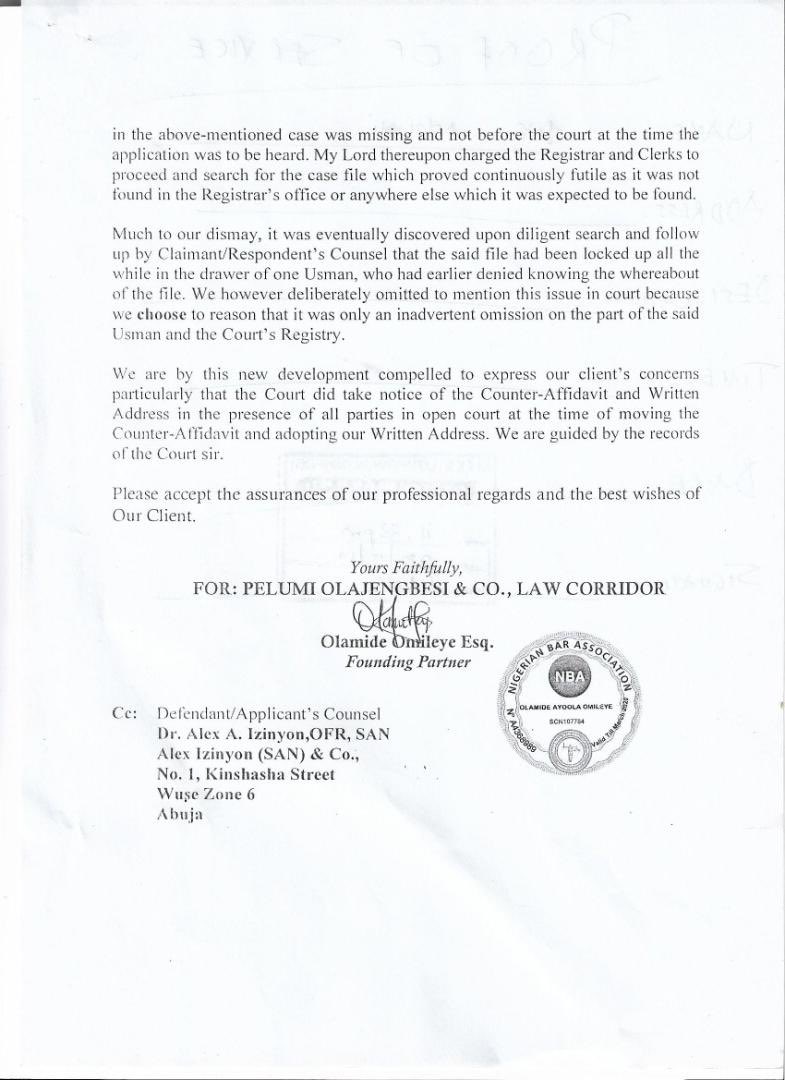 Busola Dakolo still has the option of taking up the case with the court of appeal and ultimately to the supreme court of Nigeria, if she truly believes in her cause. Ofcourse her case becomes harder with each case she step she takes, do you think Busola Dakolo should fight the case any further with today's ruling?


Problem with this article? Please contact us
---