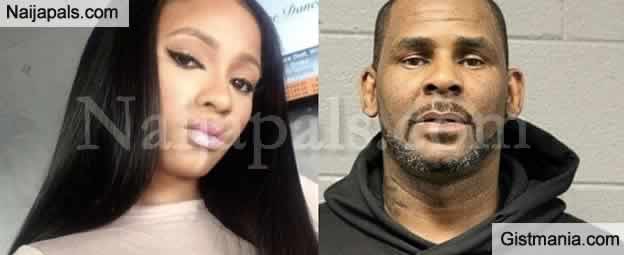 #JoycelynSavage, one of R. Kelly's girlfriends, who has been living with him since she was 19, is opening up about her experience with the singer, saying that she is "a victim" of his sexual and psychological abuse. Kelly has been incarcerated since July on multiple allegations of sexual abuse in three states.



Until recently, Savage was one of Kelly's defenders, speaking out on his behalf in Gayle King's interview with the singer earlier this year and appearing in the courtroom when he was arraigned in New York in August.

Joycelyn however seems to be throwing R. Kelly under the bus in her initial recounting and is airing his dirty laundry. She gets into how she met him at a concert when she was 17, going on to say that it was a fun experience that left her with "mixed emotions."




Joycelyn also claimed that R. Kelly promised her a music career, stating that he'd make her the next Aaliyah. She then goes on say that she dropped out of college and moved in with him, but says things turned ugly fairly quickly as he allegedly became incredibly controlling

"After these couple of months Robert started giving me commands, and making sure I call him by certain names. Like 'Master' or 'Daddy' which I didn't really care for at the time." She continues, "If I wasn't getting paid or pursuing my dream I would've went home, but all of that didn't stop just yet."

Joycelyn adds, "But It started getting worse by day by day, he would raise his voice at me if I didn't call him by those two names. If Robert called me I would have to reply with 'Yes, daddy' or 'Please daddy' he was so controlling."
She then claims R. Kelly threatened to end her career if she ever left him or tried talking to her parents in private. Joycelyn claims R. Kelly said, "all this can stop today, you want a career? Or do you want to live a normal life."
---
Posted: at 24-11-2019 02:27 AM (1 year ago) | Hero