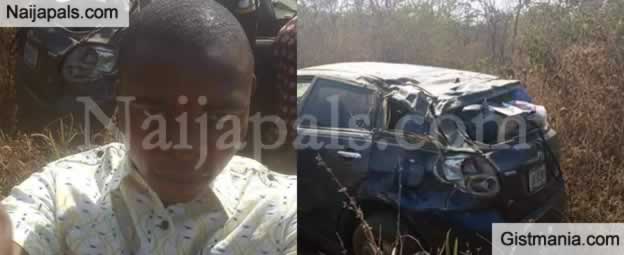 This very accident happened along Lokoja-Okene road some hours ago.
The car conveyed a family of five (5) traveling from Abuja to Onitsha and they ran into the bush all of a sudden.
To the glory of God, they all came out unhurt though some sustained minor injuries while some were without injury.
The car was rightly in our front as we journey from Lokoja to Okene too.
I imagine what will have befall this very family if God did not arrest the accident to the glory of His name.
Words aren't enough to appreciate God for His wonders always.
To God be the glory always.