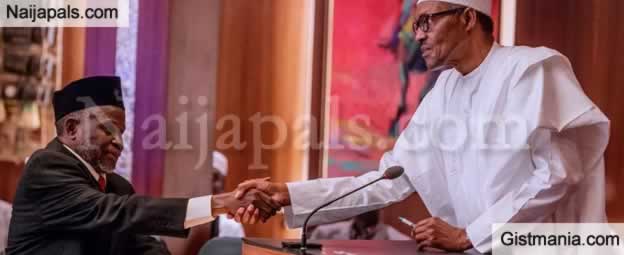 The Imo Diaspora Coalition for Justice and Democracy has petitioned President Donald Trump and Speaker Nancy Pelosi of the United States of America expressing its grievances over the alleged miscarriage and desecration of the temple of justice.

The group bemoaned last Tuesday's judgment of the Supreme Court on the Imo governorship election demanding far reaching sanctions on the Chief Justice of Nigeria, Tanko Muhammad and six other justices of the Supreme court of Nigeria who determined the matter.

The petition, which so far had over 700 signatories, listed Justice Kudrat Kekere–Ekun, Justice Sylvester Ngwuta, Justice Olukayode Ariwoola, Justice Aminu Sanusi, Justice Amina Augie, and Justice Uwani Abba-Aji for sanction.

The group also recommended members of their immediate families for the travel ban and other necessary sanctions as the case may be.
---