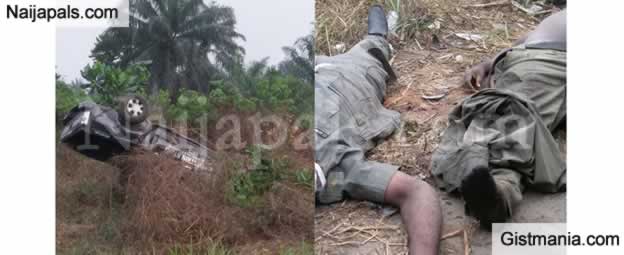 Two Policemen were left dead, after it was reported that they had accident as a result of chasing a siena bus that is full of passenger in Akwa Ibom State.
The policemen met their untimely as a result of trying to cough out token from the driver which the he refused.
RIP to the departed soul...

---