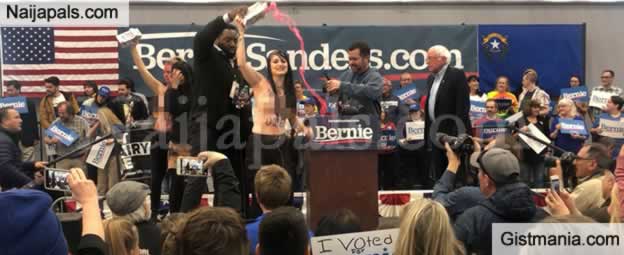 A Nevada campaign rally for Vermont Sen. Bernie Sanders took a risqué turn Sunday evening, when animal rights protesters — several of them Private women — stormed the stage and briefly hijacked the event.
As BernieSanders addressed the cheering crowd, a woman jumped on stage and tried unsuccessfully to snatch the microphone right out of Bernie's hand.

After her failed attempt she did manage to take a mic from the plinth and said: "Bernie I am your biggest supporter and I am here to ask you to stop propping up the dairy industry and to ask you to stop propping up animal agriculture."

She added "I believe in you" before her mic was cut off.

Two Private associates then took to the stage and they reportedly poured milk over themselves.