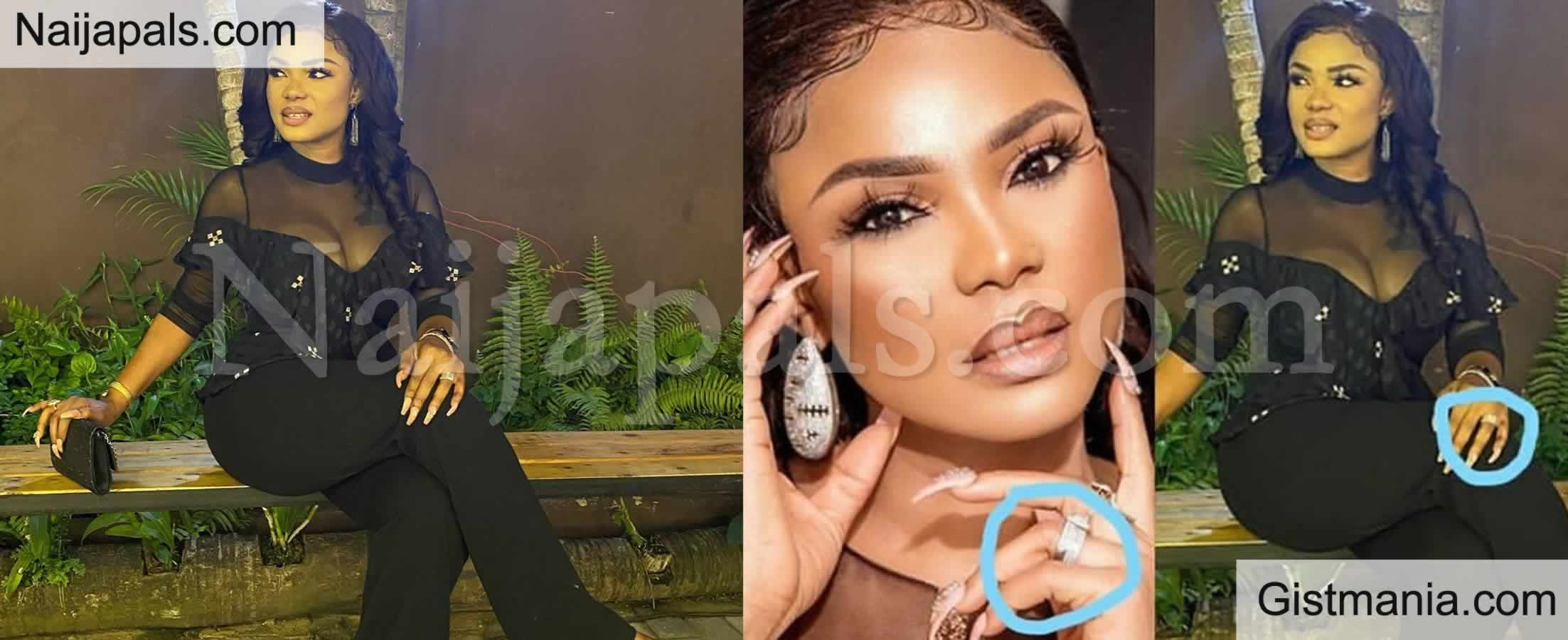 Rumor has it that Controversial Nollywood Actress, Iyabo Ojo has married into a royal family and has been carrying herself like a queen.

The reports claim she's also carrying a baby for her husband who has successfully organized a secret traditional wedding for the mother of two.


She poured sparks on the rumors after talking about making more babies recently on her social space but what sealed it for the mongers is the twin diamond studs rest on her left fingers.