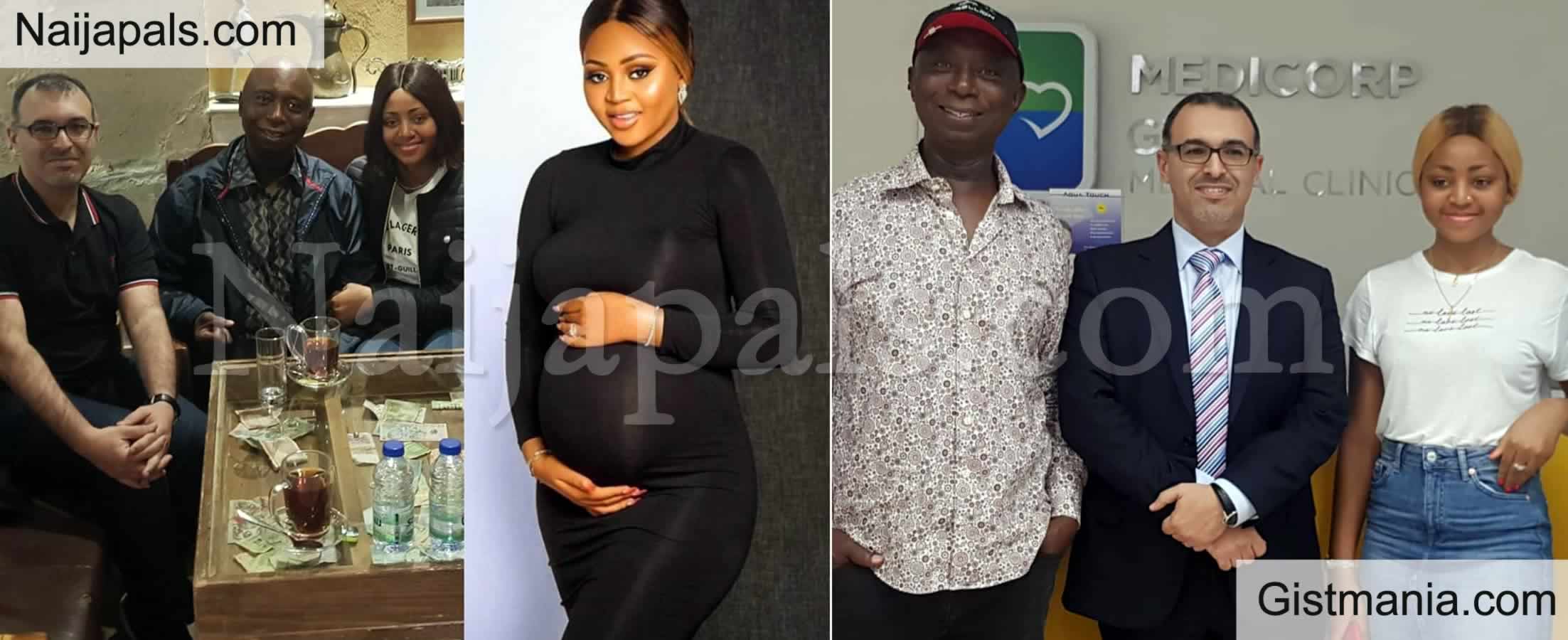 We are very happy for Regina Daniels, the young girl is living the dream life with a very happy family, husband and now CHILD! I can scream my lungs out in excitement for her! I have been a huge fan of Regina, not because of her movies but because of her bold choices and ability to make pretty big decisions by herself. For example, it takes a huge gut to decide to get married to a much older man regardless of his financial status. Regina Daniel did because she values her happiness and also made the decision that is best for her, not for the people watching her. However, for all my 'stanning', I still like to point out few facts, when I come across them.
Sometime in October last year, Ned Nwoko and Regina Daniels were in Dubai where they had invited likes of Toyin Lawani and other celebrities to spend some time with them, but something else seems to have happened in Dubai. It appears Ned Nwoko and Regina Daniels visited a popular fertility clinic, Medcorp Medical Clinic owned by Dr. Mustafa Aldam. The clinic carries out IVF and cosmetic surgeries as well. Dr. Aldam has been using Ned Nwoko and Regina Daniels to promote his business as he shares different stories of them, congratulating them for the success of their procedure. - Checkout some of his posts below: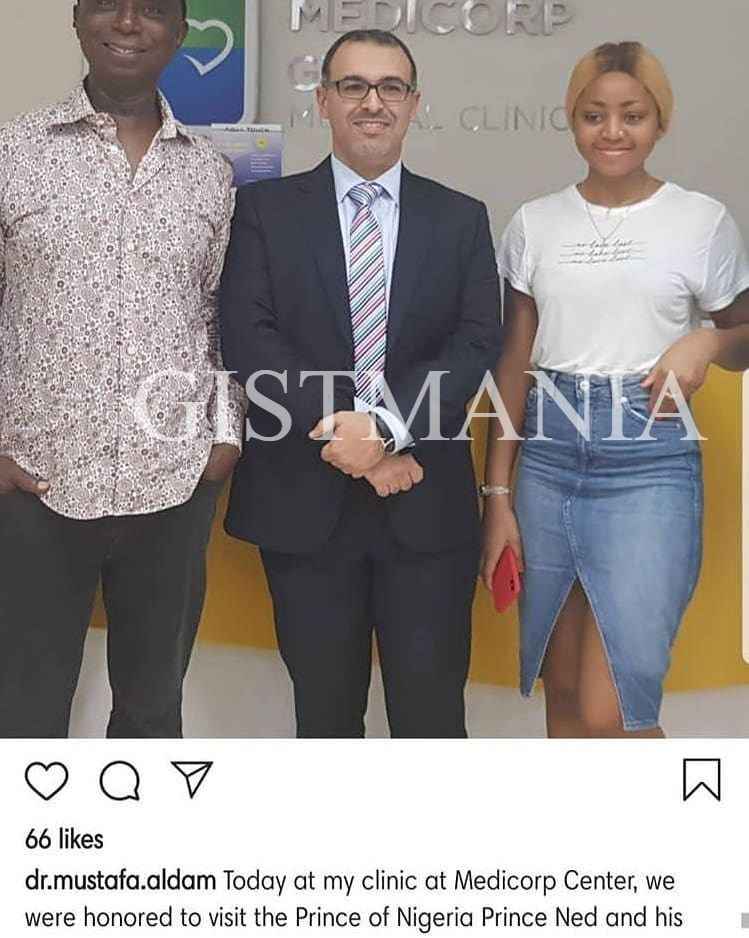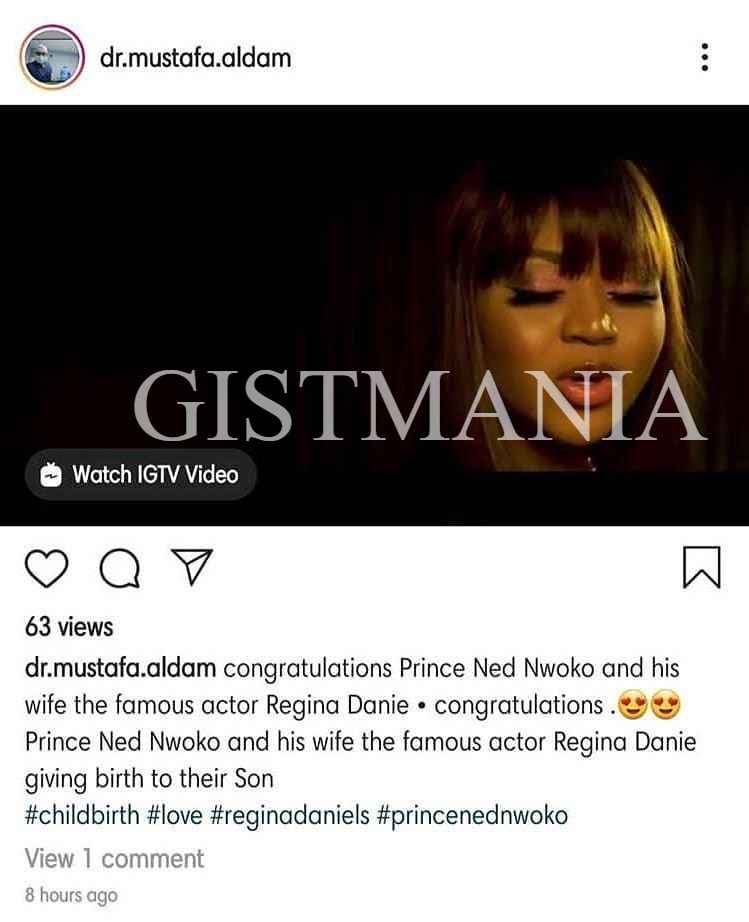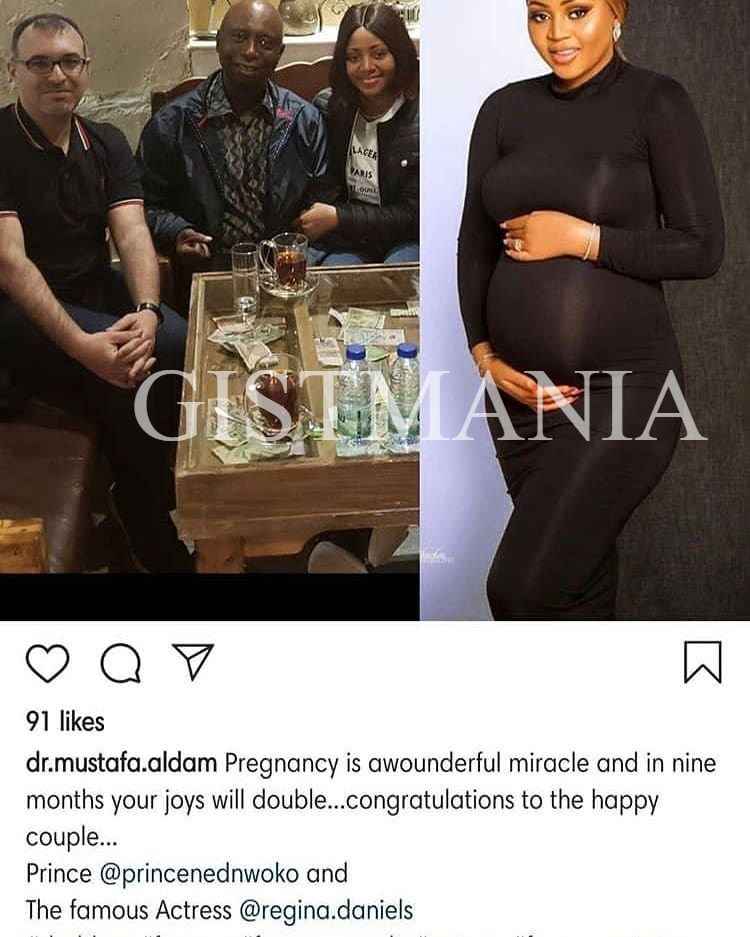 There is yet another problem, Regina Daniels had turned the entire production into a documentary - which is a very fantastic idea. However, some statements made int he documentary were inconsistent with the fact that they had undergone a procedure for the pregnancy. They did not deny this explicitly but the illusion that was painted was one of making Ned Nwoko look like a solid striker - Checkout the documentary video below:





What do you think of all these?
---