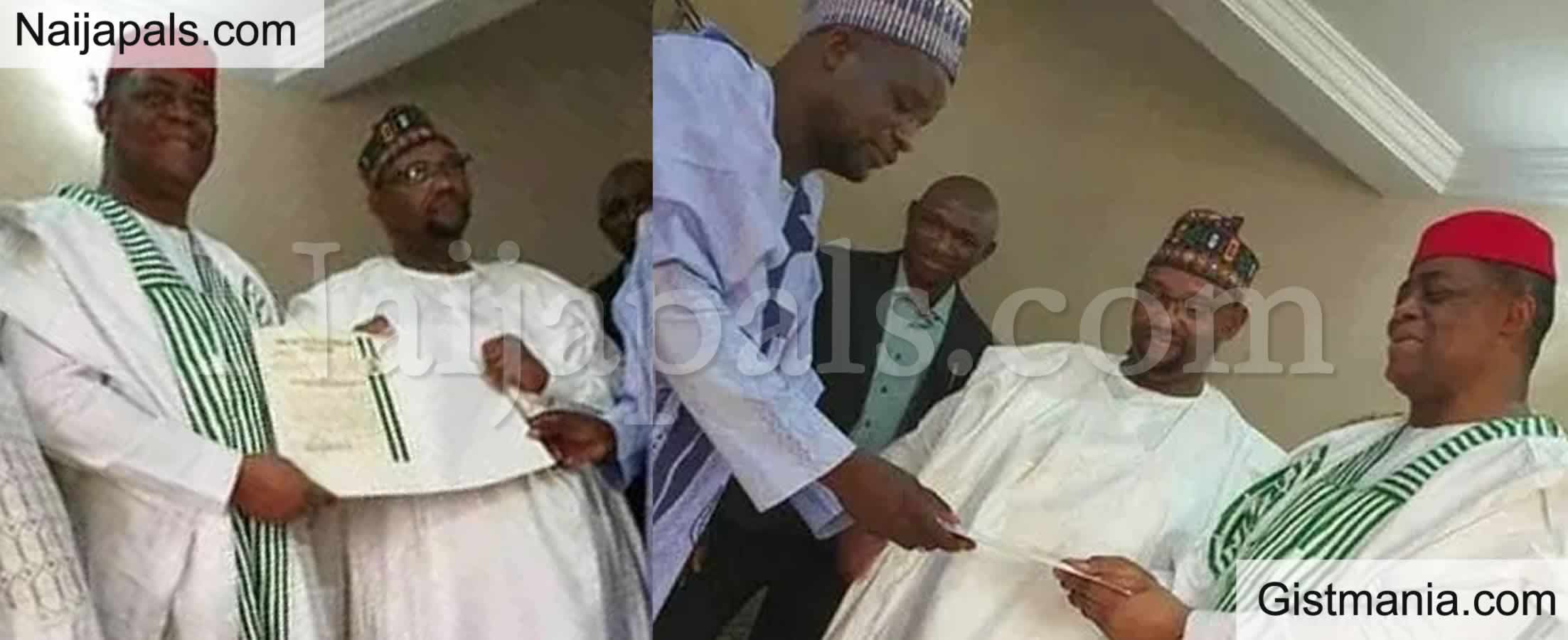 Three titleholders have resigned in protest after Shinkafi Emirate Council conferred traditional title on Femi Fani-Kayode.


Three traditional title holders of Shinkafi Emirate Council in Zamfara State have resigned their appointments, protesting the conferment of a traditional title on former aviation minister, Femi Fani Kayode by the emir.

On Monday, the Emir of Shinkafi, Muhammad Makwashe, had conferred the title of Sadauki on Mr Fani-Kayode for "his contribution for the development of the state".

It was reported that the conferment has since generated controversies, with social media users, especially in the Northern part of the country, condemning the emir's decision.

On Wednesday, three of the title holders; Bilyaminu Yusuf, Sardauna Shinkafi; Umar Bala-Ajiya, Dan Majen Shinkafi and; Hadiza Abubakar, Iyar Shinkafi had resigned their duties to the emirate.

In a letter obtained, signed by Yusuf Shinkafi, the commissioner North-West, National Assembly Commission, the title holders said their decision was a protest against conferment of the title on Mr Fani-Kayode.

"With utmost respect and obedience, we write to tender our resignation as the holders of Shinkafi Emirate Council in view of recent out of thought cheiftaincy conferment on former Minister of Aviation Hon. Femi Fani Kayode as Sadaukin Shinkafi.

"We view this conferment against the functions and ideals of traditional councils such as contribution to development of administration, economic policy, security, culture, customs, religious dispute and general well-being of the citizens.

"The conferment is not in conformity with any of the above core values. Conferment should be based on these important principles not politically instigated to divide and cause chaos to good citizens of Zamfara State, Northern part of Nigeria, and Nigeria at large.

"In view of the above, we hereby tender our resignation until Sadaukin Shinkafi is relinquished and we implore other title holders to do the same," the resignation letter reads.
---
Posted: at 23-07-2020 07:05 PM (1 year ago) | Hero