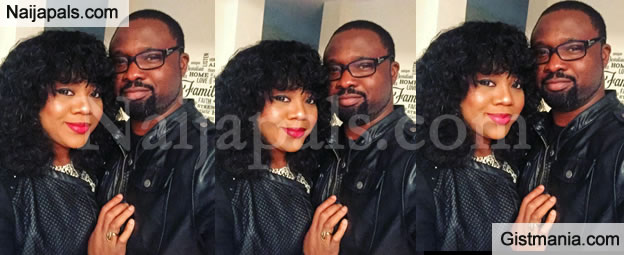 The cause of the alleged breakup between nollywood diva, Stella Damasus and her husband of 9-years, Daniel Ademinoka revealed.

According to information gathered by NAIJAPALS, Daniel Ademinoka hired 'spies' to keep tabs on his wife during the heating point of their marital woes.



Daniel hired a private investigator to monitor his wife, Stella Damasus when he noticed some weird activities going on with his wife.

The contract with the private investigator was about 3 years ago and this spy did a lot of technical forensic digging over a period of time and the result is really damaging.
We have been noticing that their marriage have been shaking for some years back, but the question is, why did it take him (Daniel) so long to act after noticing some foul play? Perhaps is for him to get a concrete evidence.

You might be wondering how we got to know, but Daniel has been talking to some few people on how to go about it and their conversation got leaked to us and that is why we decided to reveal it to you remember we (NAIJAPALS) give you all you need to know.

Seriously the information is very damaging and there other people involved in this too, very soon all will be disclosed. After Daniel bugged all what he needed, he decided to end the marriage and also told some few close friends who asked him to resolve the issue with his wife while others asked him to end the marriage.

Before making his decision, He confronted his wife, Stella with the information he got but she denied it, her stiff denials led him to consider his friends advice who asked him to quit the marriage.

We are also informed that their church members and co are trying to intervene and begging Daniel to return to his wife in Dallas with his son, David but his reaction will tell you that he has already made up his mind and nothing can change it.

The gist is really much but stay tuned, we will update you.
---
Posted: at 11-09-2020 08:22 AM (1 year ago) | Hero