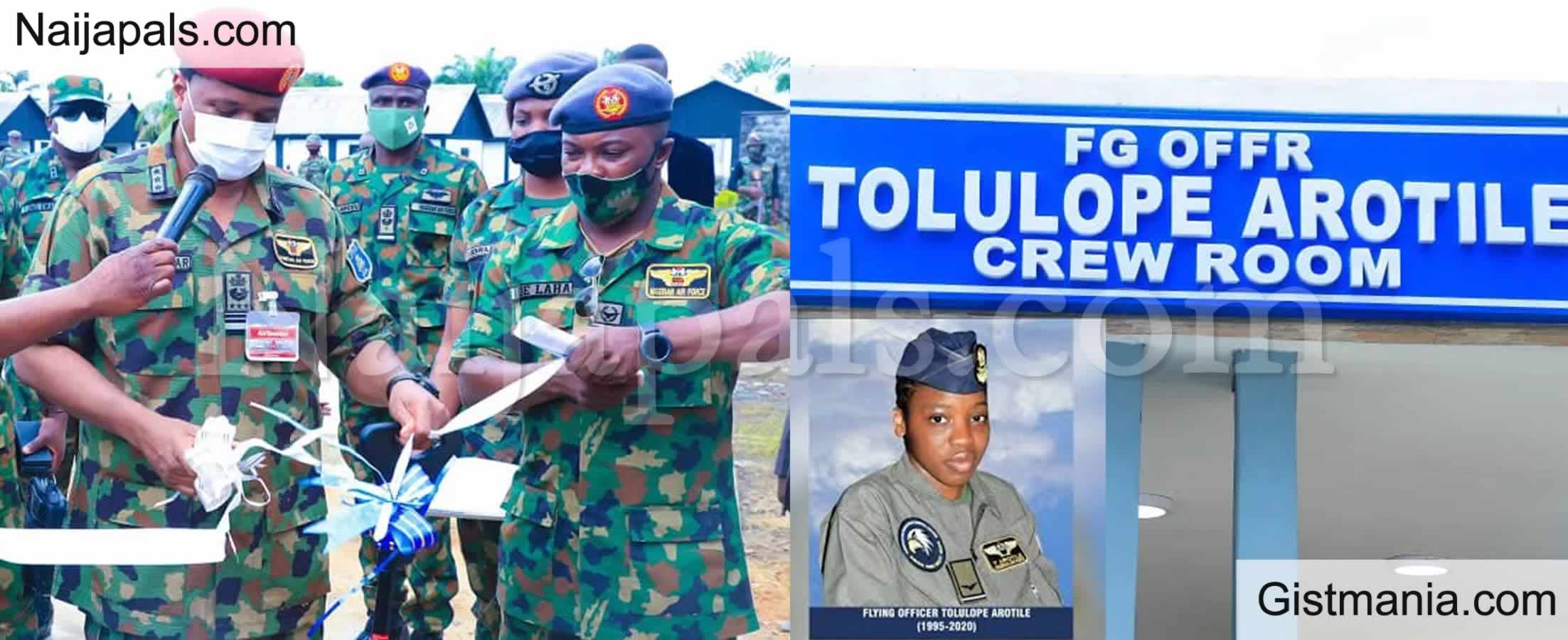 In fulfillment of its promise to honour the memory of Nigeria's first female combat helicopter pilot for her invaluable contributions to the fight against armed banditry and other criminal activities in the Country, the Nigerian Air Force (NAF) on Tuesday, 22 September 2020, immortalized late Flying Officer Tolulope Arotile.

The newly renovated and remodeled Pilots' Crew 'Room' at the 115 Special Operations Group (115 SOG) Port Harcourt was named after the late officer who died on 14 July 2020 at the age of 24.

The Pilots' Crew Room houses an Operations briefing room, computer room/library, pilots' life-support room and lounge as well as a kitchen, dining room, changing room for pilots on standby and several rest rooms.

The facility was provided to ensure a conducive environment which would enable pilots to more effectively plan and execute assigned missions.

The objective has always been to acknowledge their contributions towards securing our Country, while making sure that they and their sacrifices remain forever fresh in our minds and indeed in the minds of Nigerians", he added.

The CAS, who expressed excitement to see some of her colleagues who were at the commissioning to celebrate her memory, noted that late Flying Officer Arotile lives on in the hearts of those coming after her.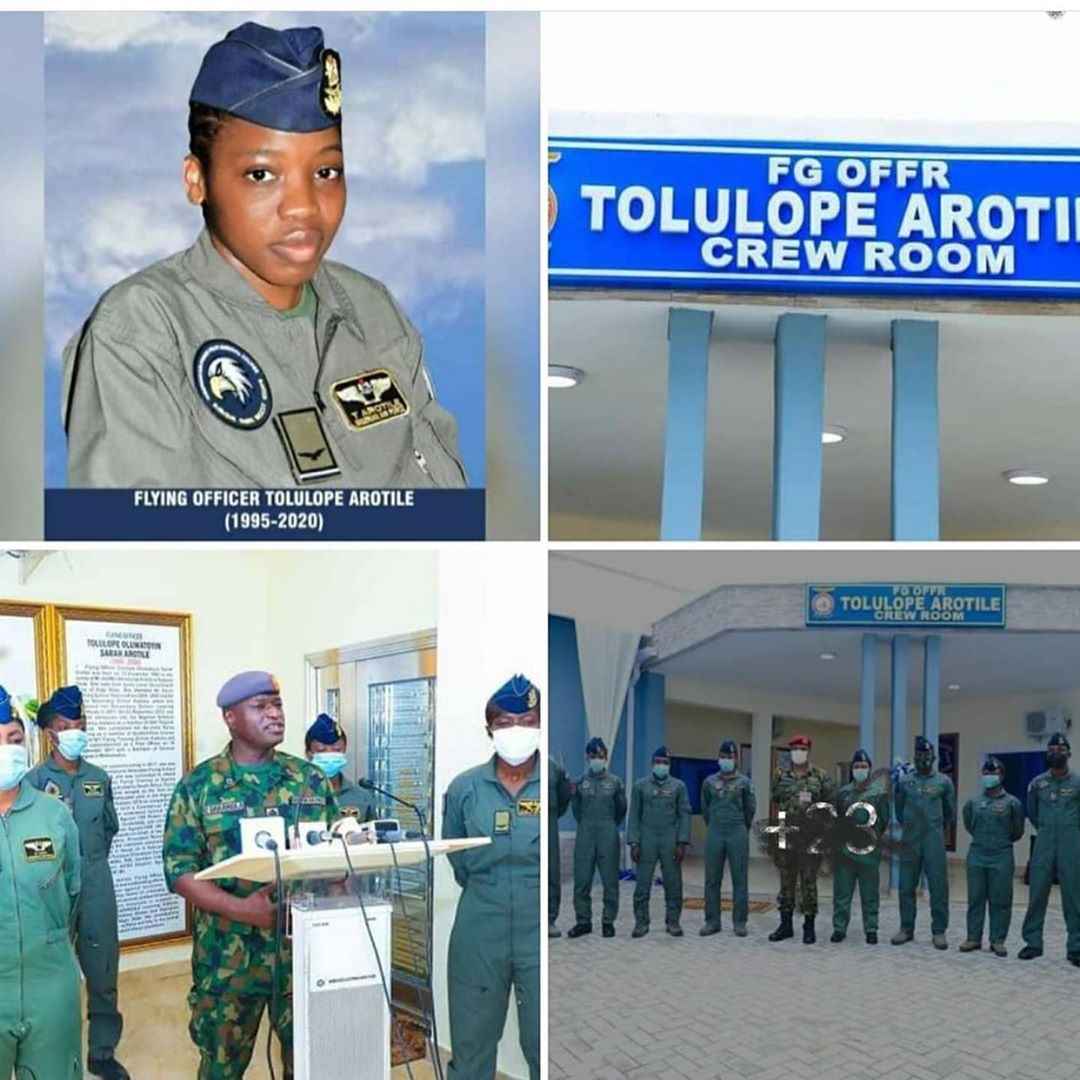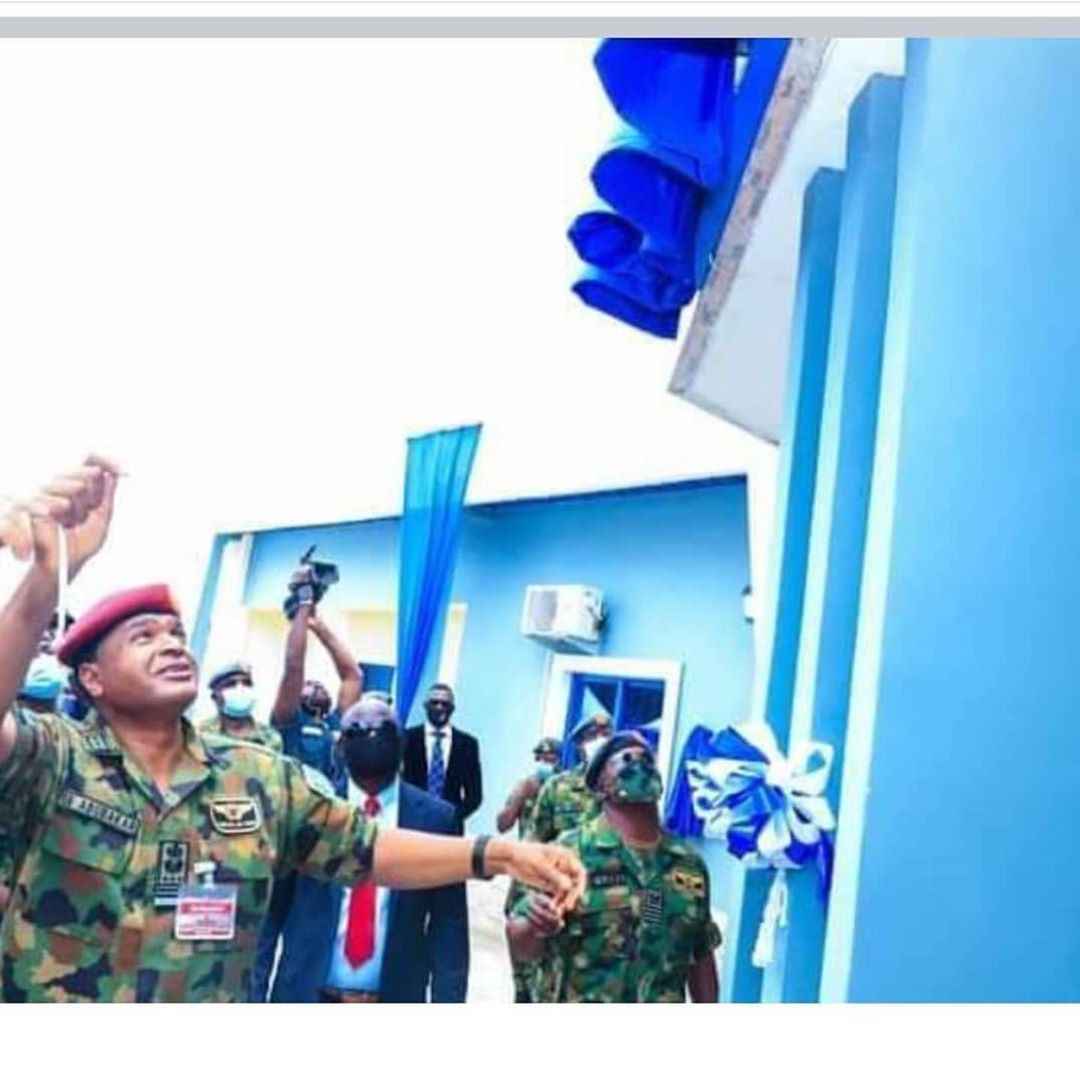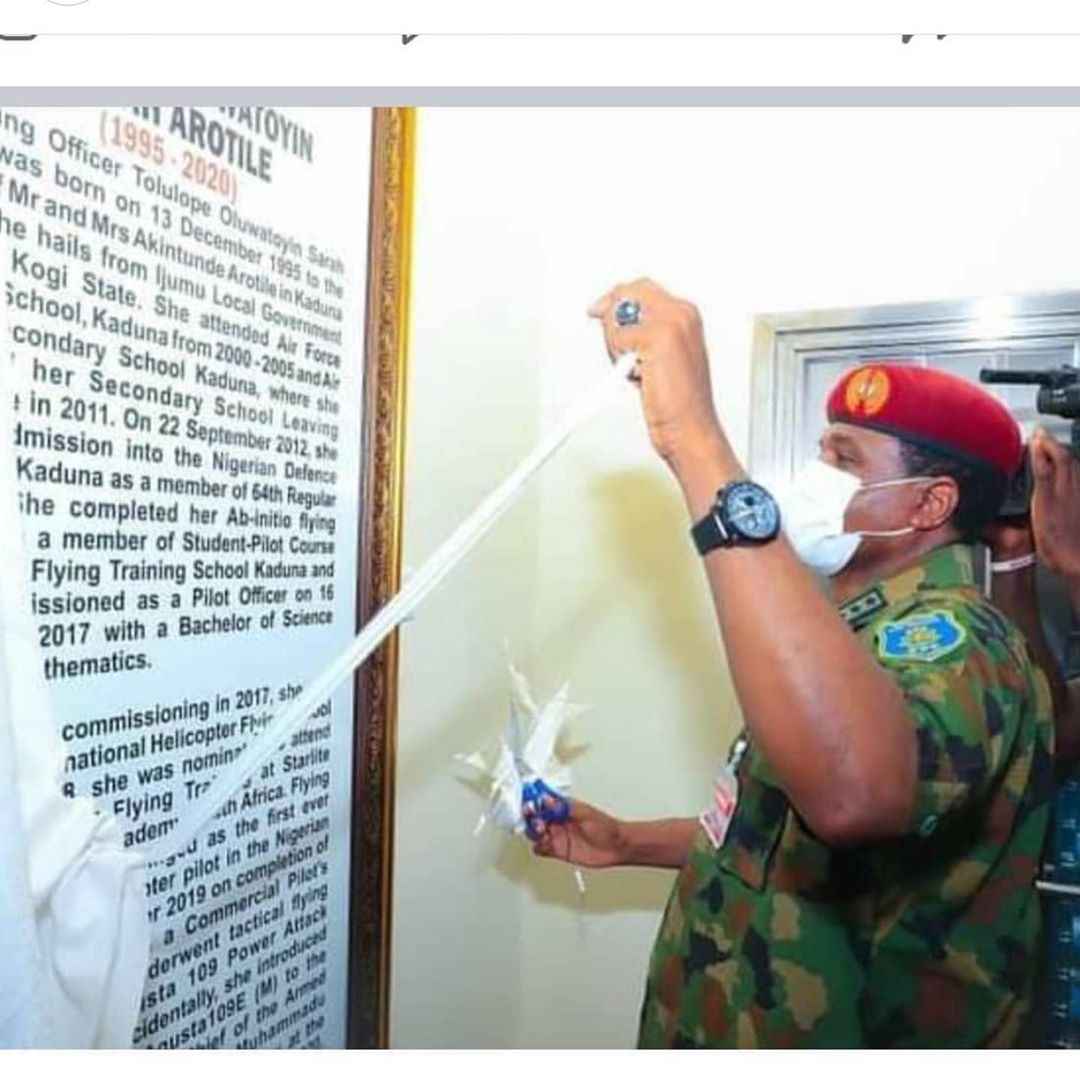 He encouraged more young girls to aspire for career opportunities in the NAF as he said "there is no limit to what they can achieve".


While expressing his happiness with the performance of the Commander as well as officers and men of the Unit, Air Marshal Abubakar stated that 115 SOG had continued to play a significant role in the NAF's efforts at tackling insecurity in different parts of the Country.
---