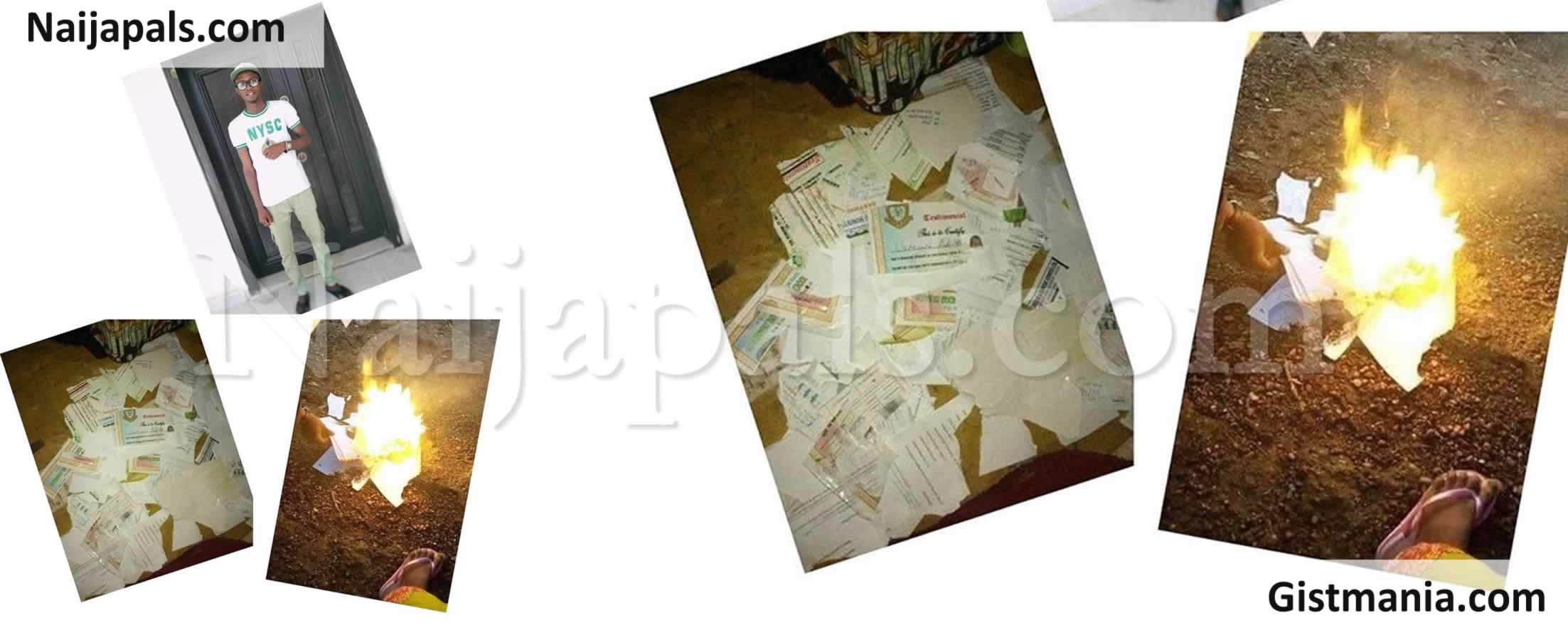 Usman Abubakar, a young graduate from Katsina State, has reportedly burnt all his certificates, following his inability to get a job.

The frustration and desperation that builds up in a young person after acquiring different certificates and yet find it hard to secure a job can cause him/her to make irrational decisions.

According to reports, the frustrated man set ablaze his WEAC, university degree and NYSC certificates.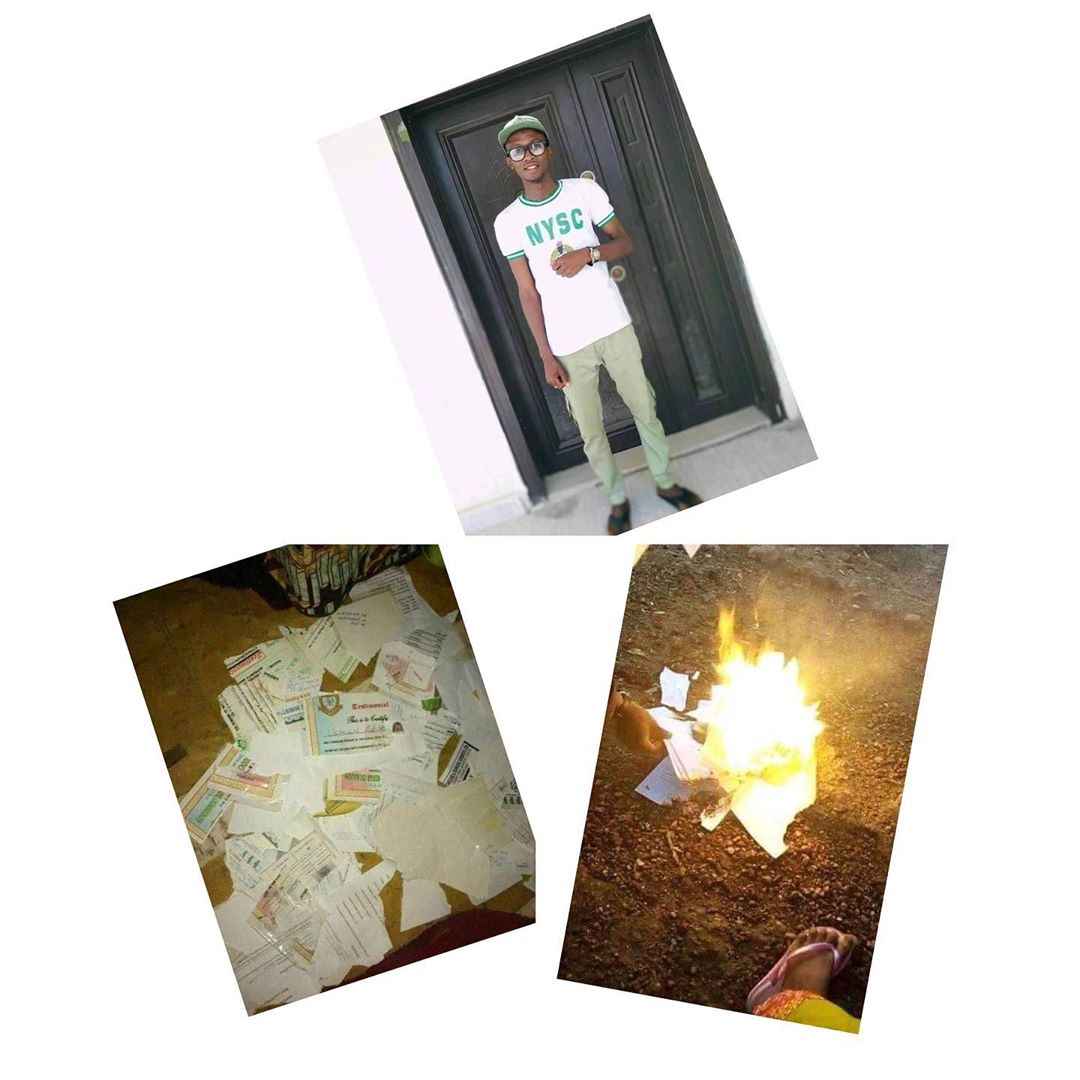 ---