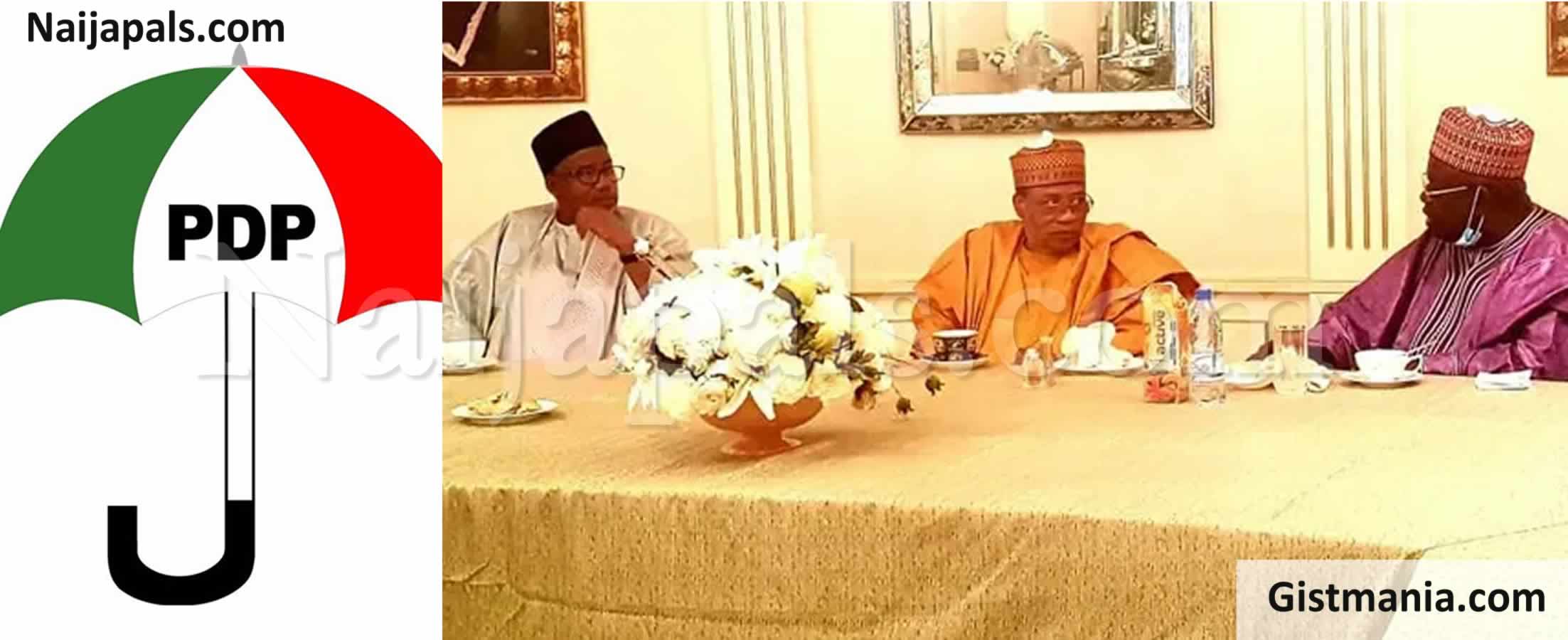 The hilltop mansion of former Head of State, General Ibrahim Babangida was the venue of a private meeting of some big wigs of the Peoples Democratic Party (PDP) in the North on Saturday.

Bauchi State Governor, Bala Mohammed; former Jigawa State Governor and 2019 presidential aspirant of the party, Sule Lamido; 2019 presidential aspirant of the party, Alhaji Kabiru Tanimu Turaki (SAN) and others were in the meeting.

Former Niger State Governor, Alhaji Babangida Aliyu led the visitors to the ex-Nigerian leader's home for the meeting which lasted more than two hours.

The visitors were said to have arrived at the Minna Airport in a chartered aircraft with registration number N604WL some minutes past 1 pm before they were driven straight to Babaganda's residence for the meeting.

Although the visitors declined to speak to the press before and after the meeting, it is believed to be in connection with the leadership crisis currently bedevilling the PDP in the state.

The Herald recalls that efforts to elect the State Working Committee were stalled recently when the congress committee led by Mohammed Iman from the national secretariat suspended the state congress indefinitely citing security reasons for its decision.

Party delegates had already gathered at the state secretariat for the congress before the indefinite suspension.

After the meeting at Babangida's home, the visitors were driven straight to the airport.
---