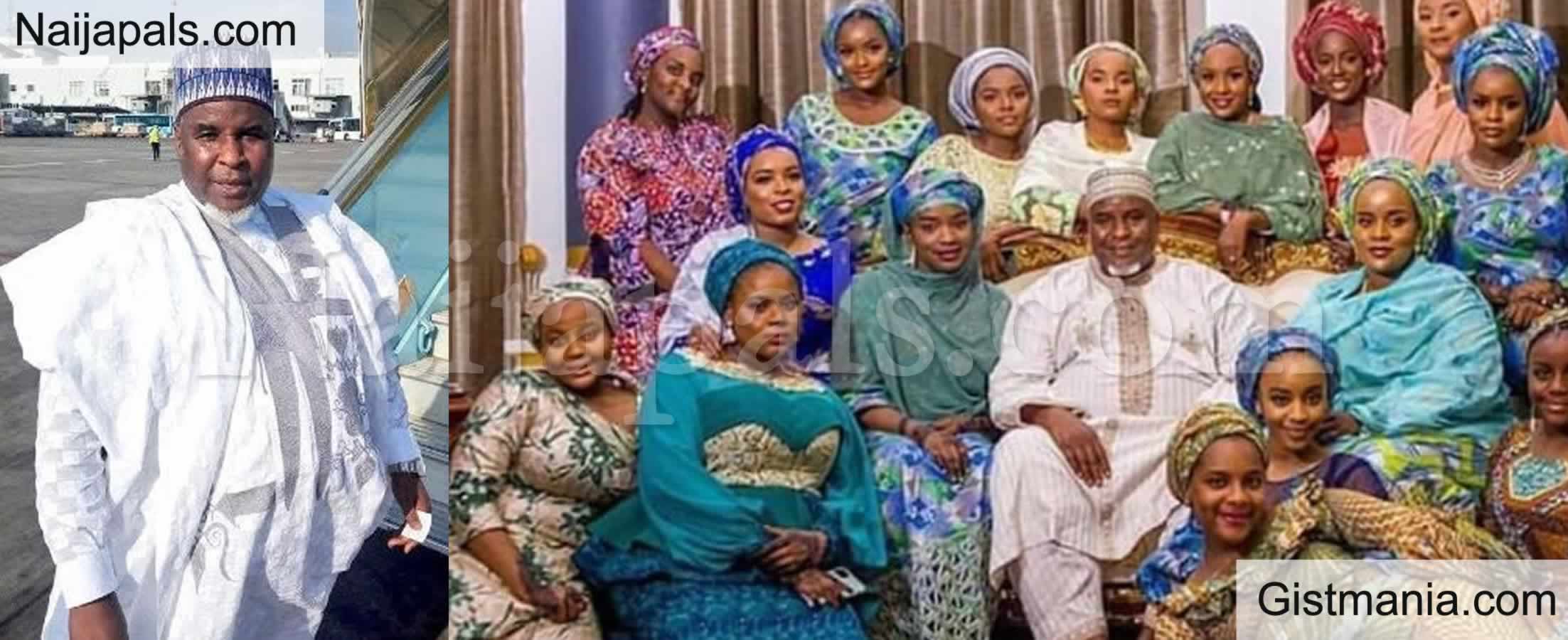 Money is Good, when you have good money you just command respect immediately.

With Money you can do whatsoever you want to do in this life without anybody harassing you.

Meet the great Billionaire, who is also the owner of Azman Air, Abdulmunaf Yunusa Sarina. And his 16 Daughters in the Picture.

An Instagram page known as arewa_heritage posted the picture with the caption:

"..... Its the big family for us"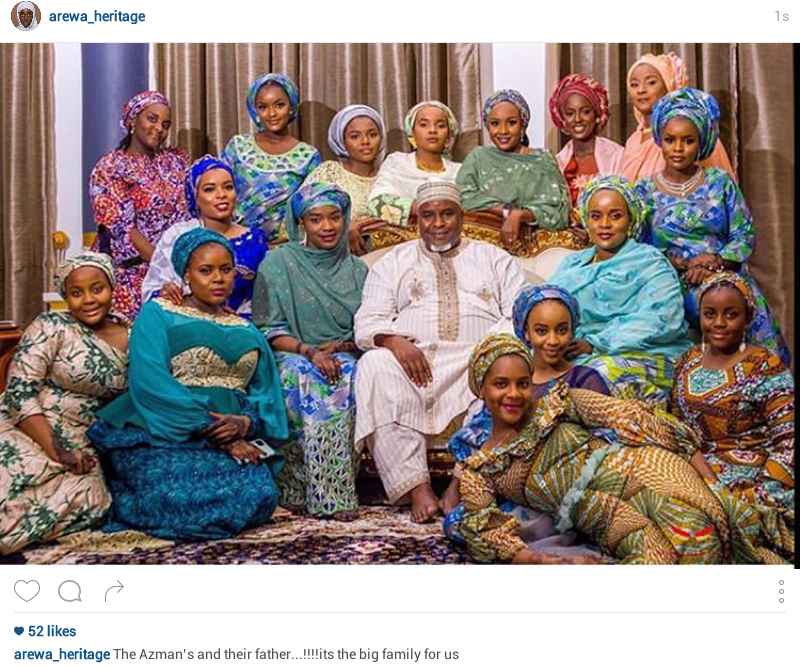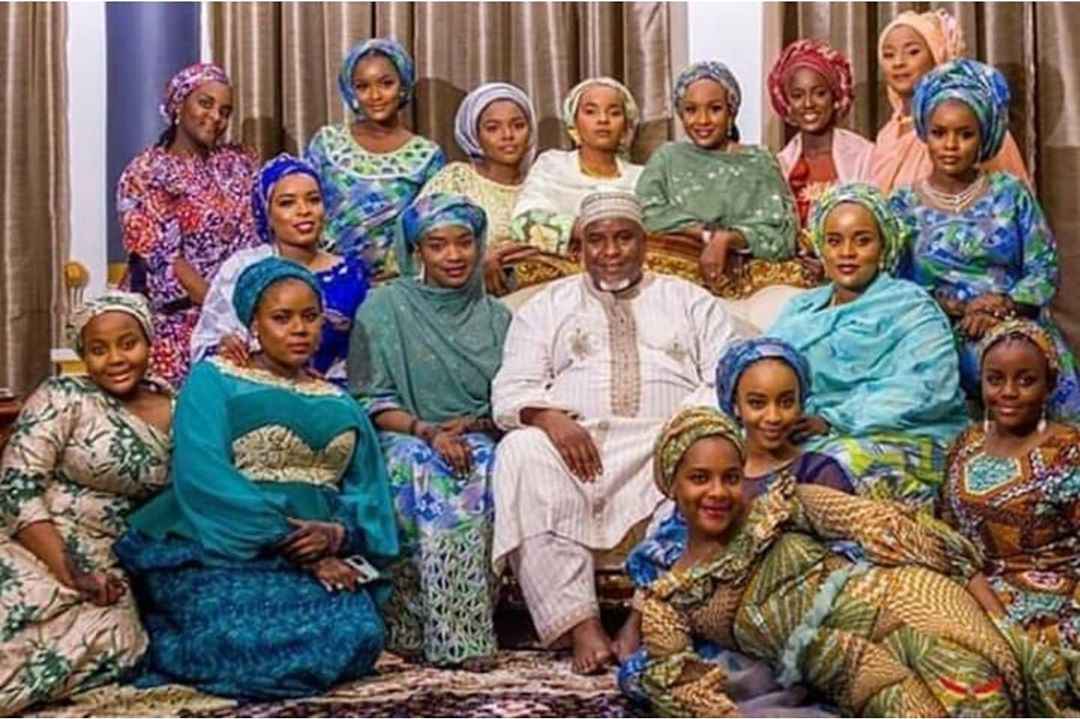 ---