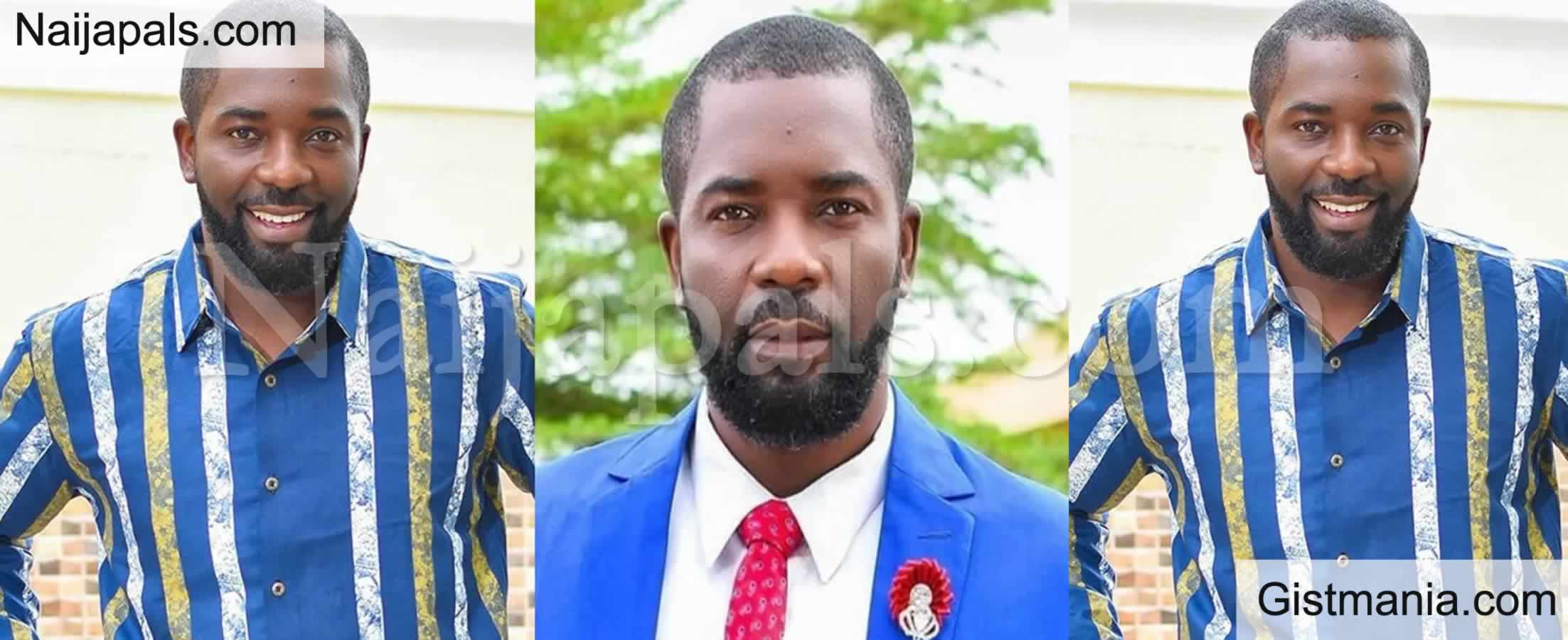 Actor Emeka Amakeze has slammed a man who said high valued men don't owe women fidelity not even their wives because they married/bought them and not the other way round.



The guy tweeted saying as a high value man, you owe no woman fidelily not even your wife as she made the most of her prime so it's only fair for you to also enjoy your prime yeare too and moreover you married/bought her.

Adding that a pet cannot be demanding loyalty and allegiance from its owner hence since the woman didn't marry you, you owe her no fidelily and you can do whatever you want to enjoy your prime time.

Emeka Amakeze replying to that slammed the guy saying he might not have a name for whatever is wrong with him but he is certain that it's highly complicated and he's advising him to seek urgent medical attention to see whatever is wrong with him.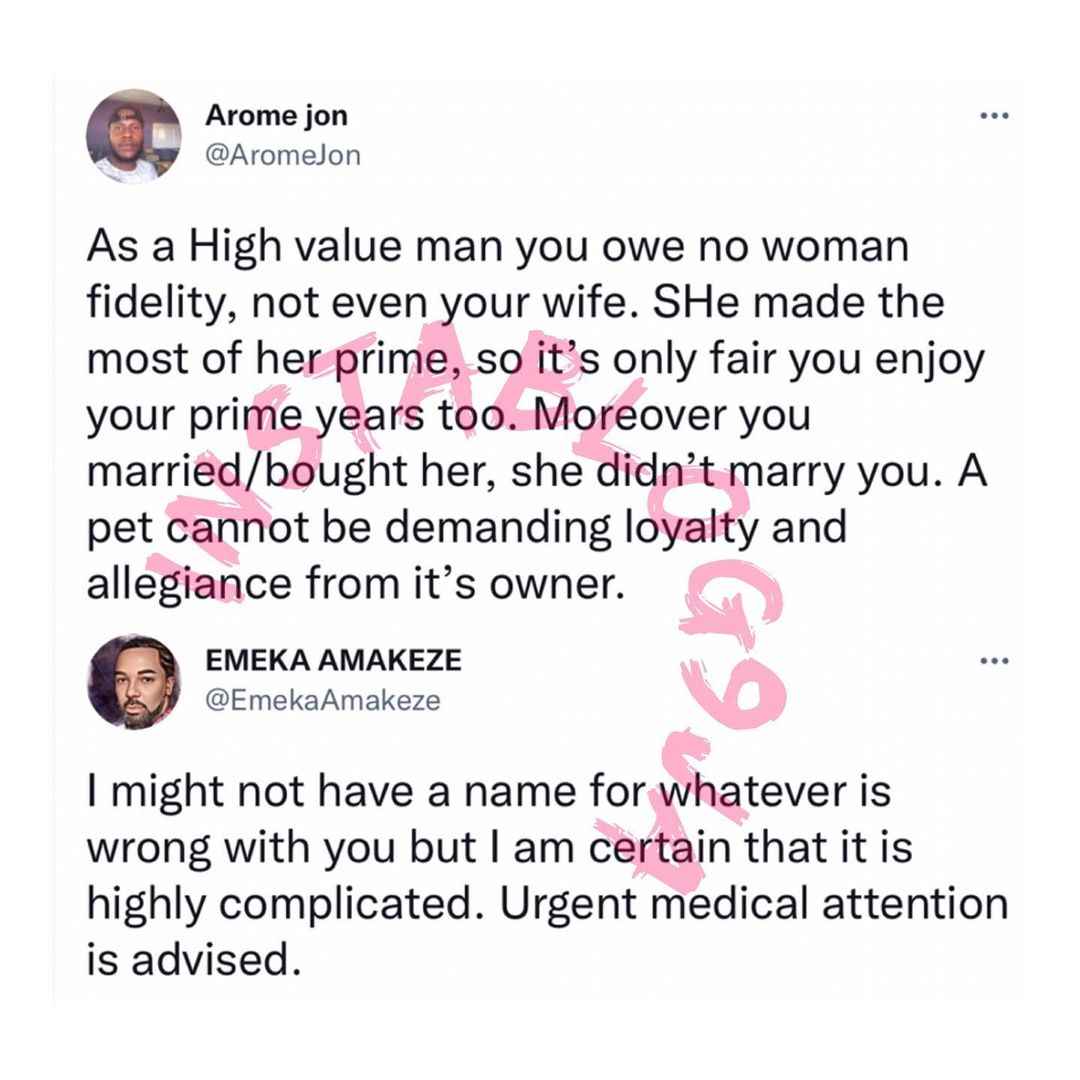 ---
Posted: at 29-11-2021 10:35 AM (1 month ago) | Hero