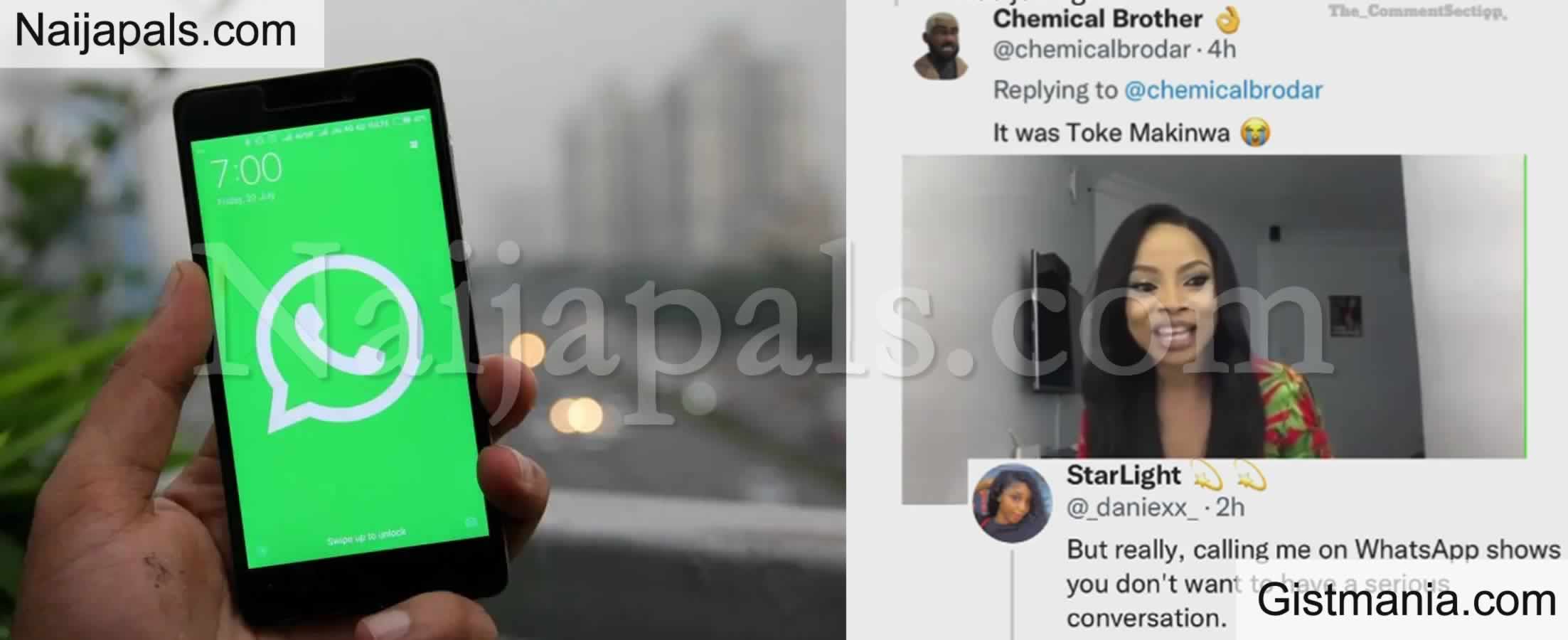 This is in reaction to a video made earlier by Toke Makinwa. She says she feels a certain kind of way when a guy based in the same country with her calls her on Whatsapp. It reeks unseriousness and he actually needs to burn his airtime let her feel he is actually making an effort.


See reactions of people below...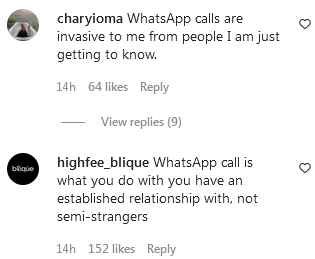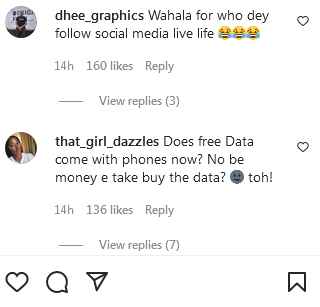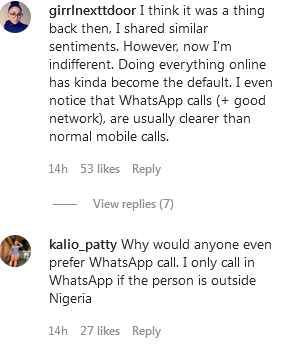 Quote
I get the point she is making but I personally don't have anything against Whatsapp Calls. Especially if we are familiar with each other. Infact, Whatsapp Calls are the best innovation on social networks in recent years. What I however dislike is people calling me without notice for the first time through these sort of social networks (BBM & Whatsapp, Facebook) and expecting me to speak for an extended period of time.

Her analysis reminds me of one guy I knew back then who always texted and responded to all my sms via Mjoy. His calls never lasted for more than 30s. Each time he exhausts his mjoy sms limit for that day, he doesn't respond until the following day. Now that's unseriousness.
---
Posted: at 25-07-2022 05:59 AM (4 months ago) | Hero