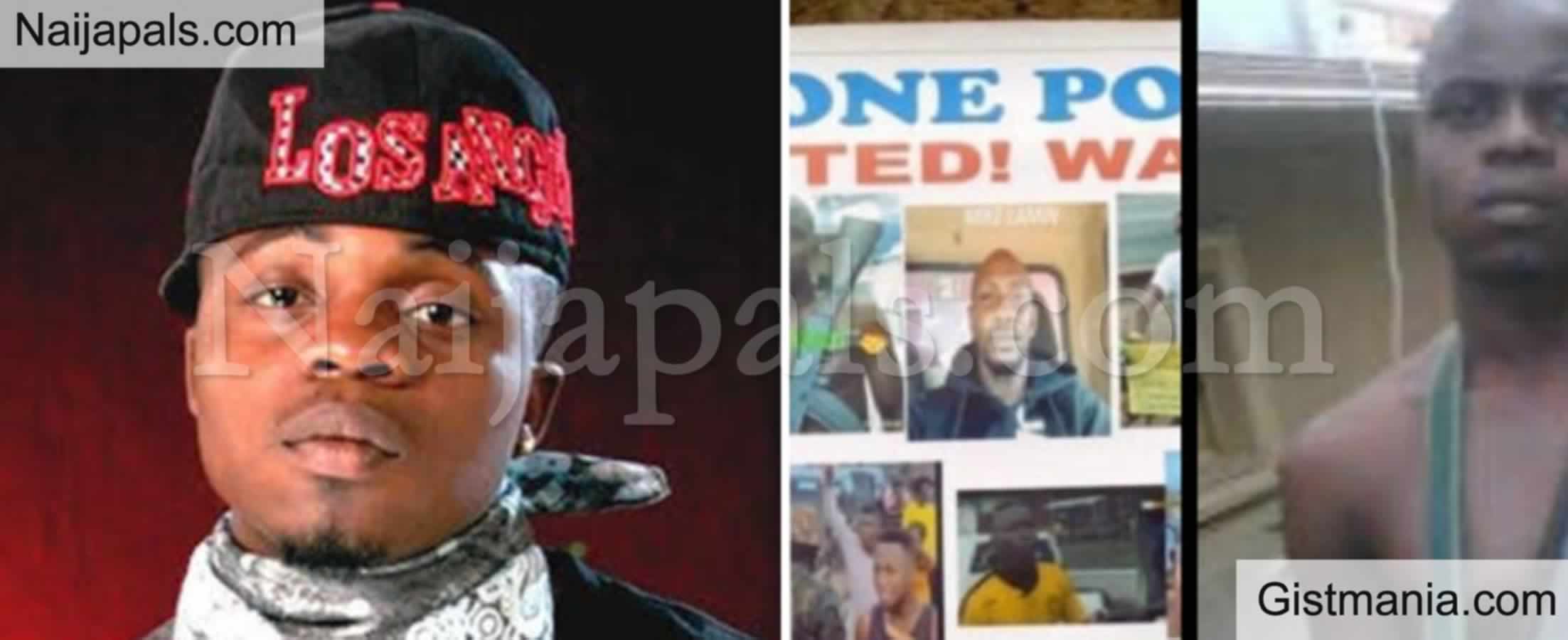 A poster showing a list of wanted criminals reportedly released by the Sierra Leonian Police has been causing a stir on social media.



This is mainly because it includes the picture of a man who on closer inspection, bears a striking resemblance to Nigerian rapper, Dagrin, who died in 2010.

The poster was shared by a user @Jeen_Yous an artiste whose location is listed as Sierra Leone.

When another follower pointed out that it could be a case of a doppelgänger, @Jeen_Yous presented a reverse search image showing the picture on an article about funeral plans for the late rapper on Nigerianvoices.com

Dagrin died aged 25 in April 2010 after his new Nissan Maxima rammed into a stationary truck at the Alakara police station in Mushin, Lagos.

He died in hospital after eight days in coma.

Some of his most popular hits include "If I Die" "Ghetto Dream" "Kondo" and "Pon Pon Pon"

The Sierra Leonian police is yet to officially respond to the matter.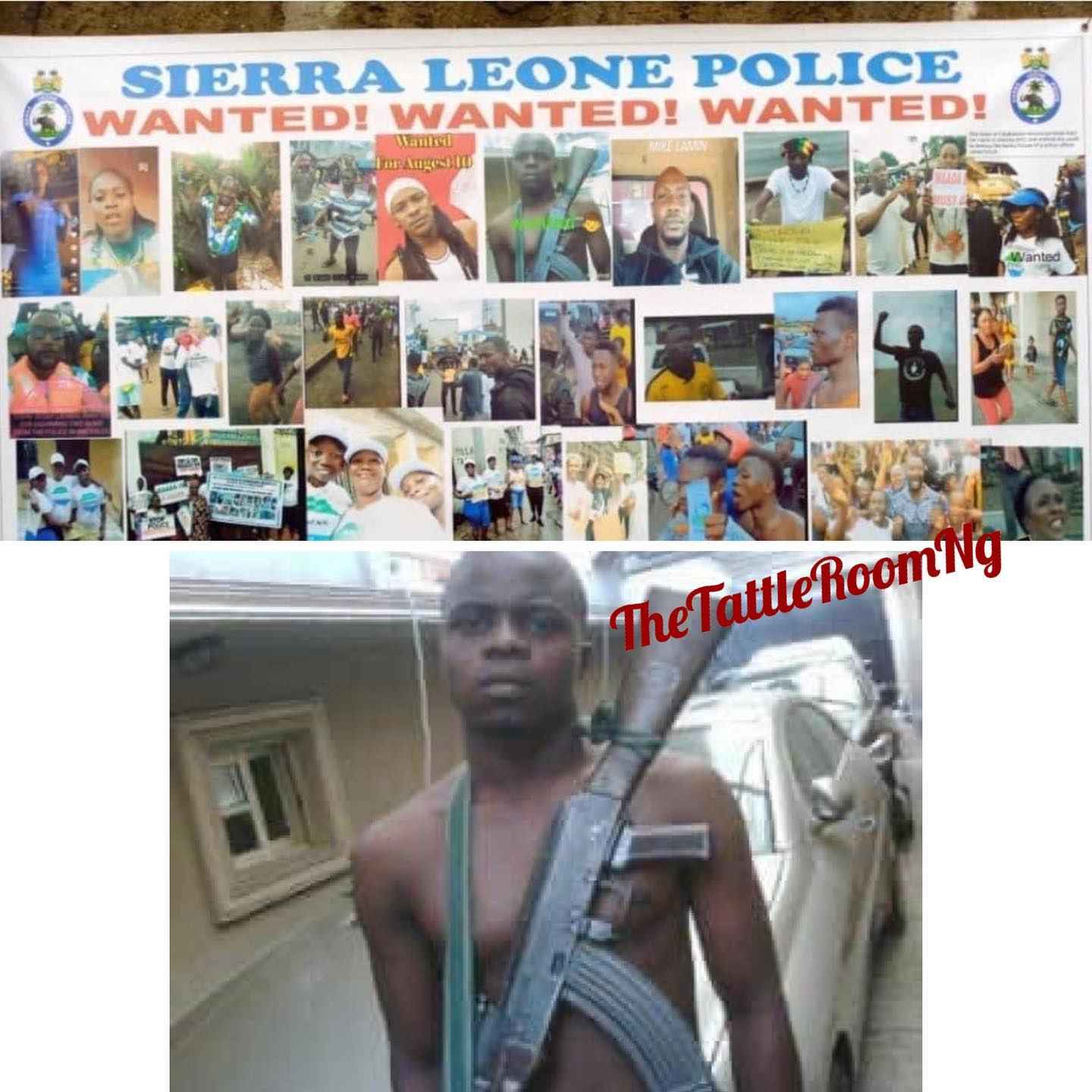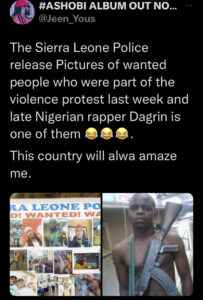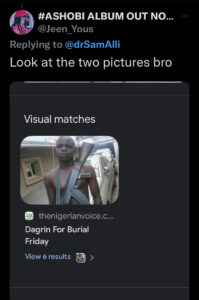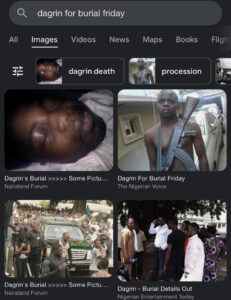 Posted: at 18-08-2022 08:27 PM (1 month ago) | Hero