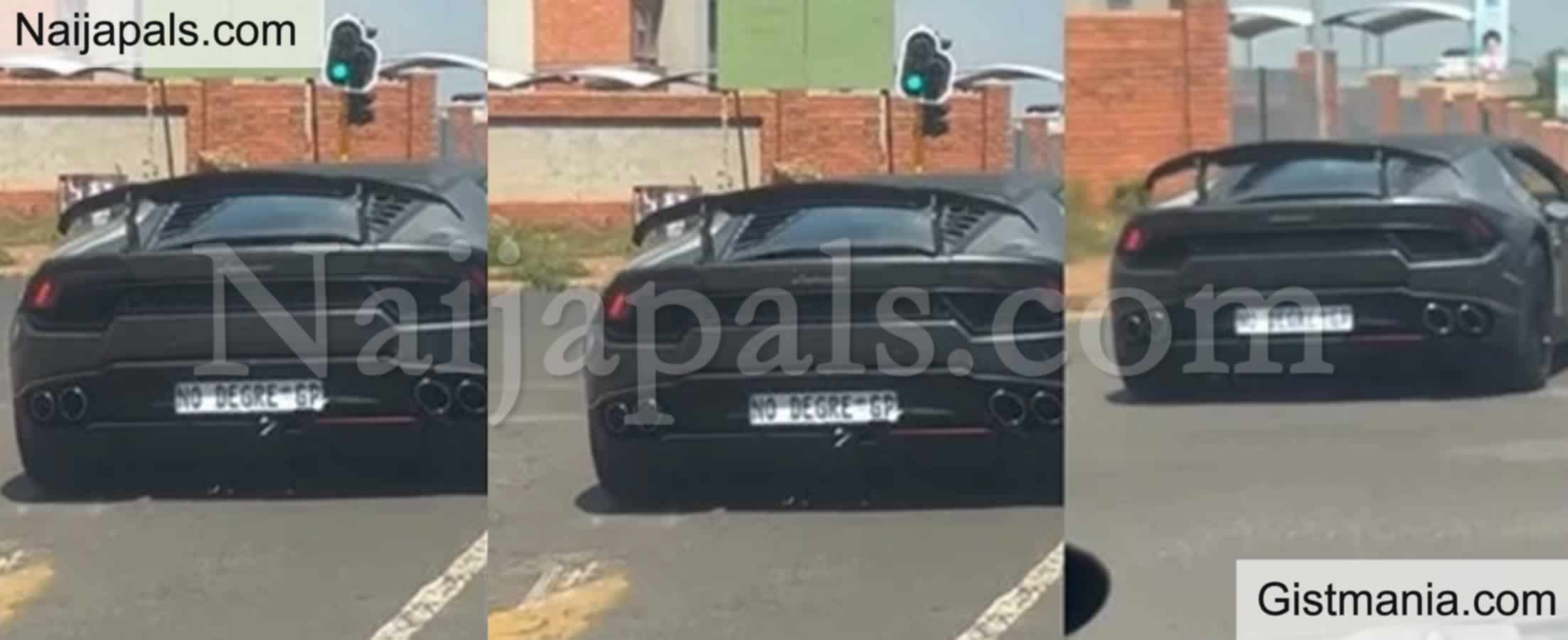 A Lamborghini owner has left motorists amazed after seeing the way the rich individual revealed not to have a bachelor's degree. In a video posted online, the people driving behind the luxurious ride caught a glimpse of the plate number and saw that it had been customised with the letters; 'No Degre or GP'. They exclaimed in attestation of the truth in the short statement which implied that most of the rich people in the world today are not university graduates. It was gathered that the clip was recorded in South Africa, and during an interview with a TikTok influencer, the Lamborghini owner revealed that he dropped out of high school.

Click Here To Watch Video



Quote

jasonusoro; it's degree and not degre that's why they said there's truth in it

mario_asia1; No degree yet living he's best life

deejayblizs; School na scam but make sure u get the degree

hupmizzy; It works for him doesn't mean it's gonna work for you

sindaco7441; Bill gate and many other Billionaires comfirm it

bigblanko; No degree bro be balling

busy_ice; The reason it wasn't even spelt well

iam_hamzyfundz; Shey degree holder fit drive that kind car ni @iskerry_joe werey oni degree Osha tiri

Meanwhile, a young lady has revealed via social media that she dumped her man after she graduated from college.

She took to her Twitter account @_RaaayT and said the reason she ended their relationship was because she realised he was not on her level.
---
Posted: at 17-03-2023 03:31 PM (3 days ago) | Hero