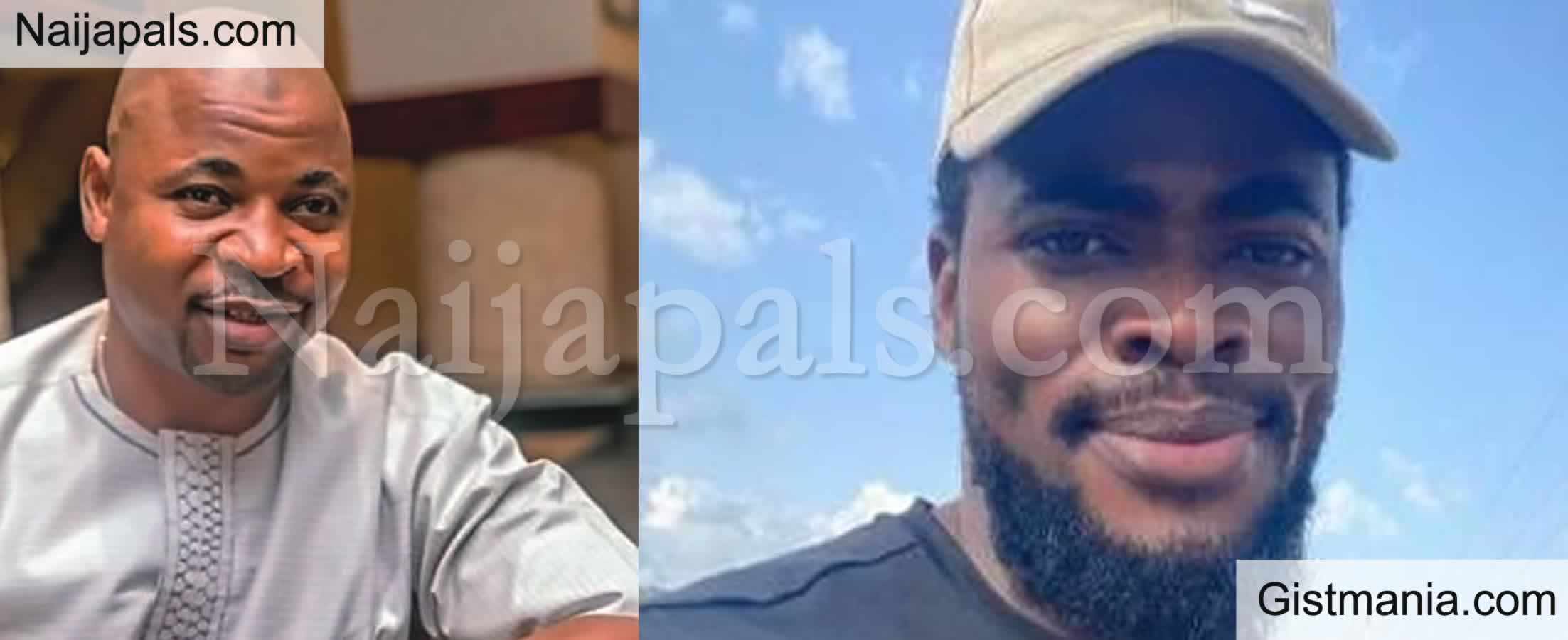 Some Twitter users have chastised the Nigeria Police Force for detaining Mr. Chude Franklin Nnamdi, who was arrested for posting about alleged ballot box snatching during Saturday's Anambra State Assembly elections.

The tweeps lambasted the police for failing to take any action against the Lagos State Parks Management Committee Chairman, Musiliu Akinsanya, also known as MC Oluomo, for issuing a threat to Igbo people to stay at home during last Saturday's election.

MC Oluomo is an ally of the 'president-elect', Bola Tinubu.

Chude on Saturday tweeted that the ruling All Progressives Grand Alliance, APGA, in Anambra State had taken the state back to the ballot box snatching era, adding that last Saturday's elections witnessed ugly incidents in many parts of the state.

"#Breaking: APGA thugs are on rampage in Trans-Nkisi, 3'3 & Awada snatching ballot box. LP is winning comfortably across Anambra. I can't remember the last time I heard of ballot box snatching in Anambra. This is the height of it. @CCSoludo has taken us back to Mbadinauju's era," he tweeted.

The police later confirmed Chude's arrest in a statement released on Wednesday by the Force Spokesman, Olumuyiwa Adejobi, claiming that a prima facie case had been established against him.

The police claimed that his Twitter post violates Section 24 of the Cybercrimes (Prohibition, Prevention, etc.) Act of 2015 and other criminal laws.

This development drew criticism from Nigerians on social media, who chastised the police force for responding quickly to Chude's issue while remaining unconcerned about MC Oluomo's threat to Igbo residents in Lagos.

For instance, a user, @Sports_Doctor2 said, "It took the police less than 5 hours to arrest Chude and fly him to Abuja within 24 hours but MC Oluomo and his thugs that were caught on camera instigating and attacking peaceful voters are FREE without any investigation.

"According to the Nigerian Police, 'Cyberstalking' is a more grievous crime compared to malicious and premeditated attacks on Nigerians."

"We will keep fighting for a day when the Nigerian Police will be a NEUTRAL UNIT fighting for the right of Nigerians and not infringing on them," the Twitter user added.

"Nigerian Police arrested Chude for 'Cyberstalking'. But MC Oluomo who issued threats and his thugs carried them has not been arrested," another user, @mindset_tweet stated.

Babatunde Gbadamosi also lambasted the police for detaining Chude for more than 24 hours without trial.

He said, "You might need to arrest the whole of Nigerian Twitter then, since both your masters' supporters and their opposition are doing exactly the same thing he's doing. Do you have enough men for this?

"More to it, is "cyberstalking" now a capital offence, or one that he can be held for more than 24 hours for?

"How about Mr. Musiliu Akinsanya, a.k.a. MC Oluomo, who broadcasted his xenophobic threat live against Igbos live on Instagram and then went on to make good on his threat two days later?

"Have you even questioned him, or are you still laughing at what you called a joke, after more than a dozen people were killed in Lagos as a direct aftermath of his digitally broadcasted threat?

"Do you have enough men to arrest all of Nigerian twitter?" he asked.

Similarly, a human rights activist, Inibehe Effiong said the police have been using Cybercrime Act to oppress Nigerians since its enactment in 2015.

He said, "Since the enactment of the Cybercrimes Act, the police has continued to yield itself to the oppressive desires of influential persons who keep using the Act to witch-hunt their critics. The so-called offence of cyberstalking does not justify the prolonged detention of Chude.

"The Nigeria Police Force has confirmed yet again, that it is a tool of oppression and injustice. The police statement on the arrest of @chude__ is preposterous, ridiculous, vexatious and irresponsible. How do you detain a citizen for several days over a charge of cyberstalking?"

"This is a baseless and provocative action by the Nigeria Police. There is nothing in this statement that justifies Chude's detention. The so-called Cyberstalking is a bailable offence. How come it is the Force headquarters that's investigating it," the legal practitioner added.
---
Posted: at 23-03-2023 08:25 PM (2 months ago) | Addicted Hero