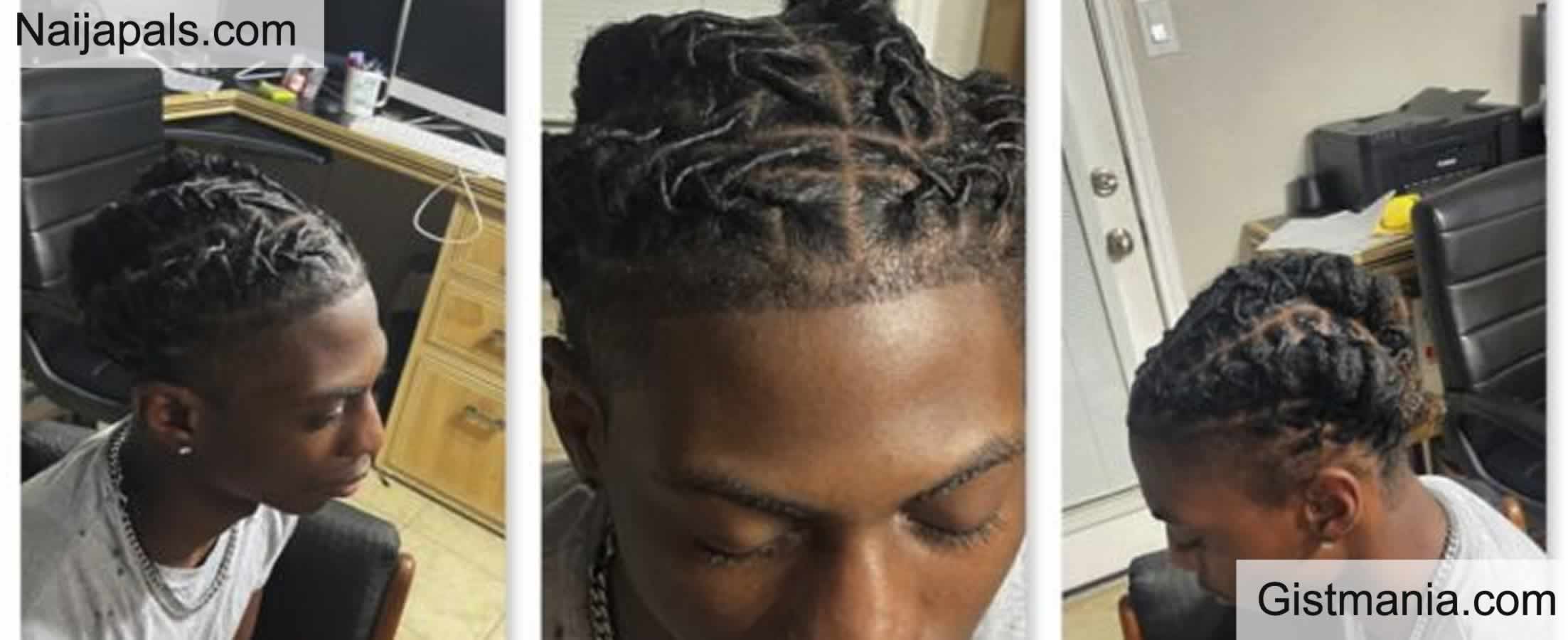 Darryl George, an African American high school student in Texas, United States has been suspended because school officials said his hair locks violated the district's dress code.

George, a junior at Barbers Hill High School in Mont Belvieu, received an in-school suspension after he was told his hair fell below his eyebrows and ear lobes.

George, 17, wears his hair in thick twisted dreadlocks, tied on top of his head, said his mother, Darresha George.

George served the suspension last week.

His mother said he plans to return to the Houston-area school Monday, wearing his dreadlocks in a ponytail, even if he is required to attend an alternative school as a result.

The incident recalls debates over hair discrimination in schools and the workplace and is already testing the state's newly enacted CROWN Act, which took effect Sept. 1.

The law, an acronym for "Create a Respectful and Open World for Natural Hair," is intended to prohibit race-based hair discrimination.

It bars employers and schools from penalizing people because of hair texture or protective hairstyles including Afros, braids, dreadlocks, twists or Bantu knots. Texas is one of 24 states that has enacted a version of the CROWN Act.

A federal version of the CROWN Act passed in the House of Representatives last year, but was not successful in the Senate.

For Black people, hairstyles are more than just a fashion statement.

Hair has always played an important role across the Black diaspora, said Candice Matthews, national minister of politics for the New Black Panther Nation.

"Dreadlocks are perceived as a connection to wisdom," Matthews said. "This is not a fad, and this is not about getting attention. Hair is our connection to our soul, our heritage and our connection to God."

In George's family, all the men have dreadlocks, going back generations. To them, the hairstyle has cultural and religious importance, his mother said.

"Our hair is where our strength is, that's our roots," Darresha George said. "He has his ancestors locked into his hair, and he knows that."

Historians say braids and other hairstyles served as methods of communication across African societies, including to identify tribal affiliation or marriage status, and as clues to safety and freedom for those who were captured and enslaved.

After slavery was abolished, Black American hair became political.

Although the Civil Rights Act of 1964 banned discrimination on the basis of race, color, religion, sex and national origin, Black people continued to face professional and social stigma for not adopting grooming habits that fit white, European beauty standards and norms.
Posted: at 18-09-2023 04:24 PM (4 days ago) | Addicted Hero