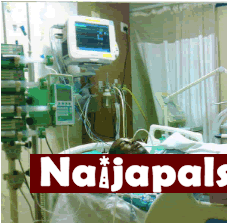 Fire, on Monday, raged through the runway of the Mallam Aminu Kano International Airport , Kano , killing a fire fighter and injuring four others persons, all staffers of the Federal Airport Authority of Nigeria (FAAN).
The fire started at about mid -day and lasted for about an hour and half, blazing through the long- stretch of the airport's runway, located at the far edge of the port, before it was eventually put off.

The incident raised concern as President Goodluck would visit the State tomorrow. The big poser is why the sudden fire outbreak at the airport where the president would be using during his visit.

Although the exact cause of the tragedy is yet to be determined, it is held that the inferno may have been ignited by villagers, from the surrounding villages around the airport, who are in the habit of burning the bushes in search of animals or for farming purposes.

Airport sources told the Daily Sun that the deceased, a staff of FAAN whose name was given as Zubeiru was killed after the fire exploded from behind their vehicle as they were putting out the burning fire.
"Actually, they were quenching the fire progressively and all of a sudden, the fire exploded from their back a few minutes after they had quenched that particular spot. The fire caught up with all of them in that vehicle and killed him in the process", said an eye witness.

Two other victims of the fire incident, whose identity could not be sourced were rushed to the nearby Armed Forces Hospital for immediate medical attention whereas two others were said to have received treatment at the airport clinic on account over minor problems.
The sudden outbreak of inferno at the airport elicited huge shock and fear on the entire airport community, forcing out workers from their duty line as they watched the tragedy unfold at the far end of the port.
So far, the airport was sober and withdrawn as workers at the airport wore long faces when the Daily Sun visited MAKIA.

As at press time, the management of the airport, led by the station manager, Mr. M .I .Ali Nok was on their way to convey the remains of the deceased to his family home in the state as it is expected that he will be buried tomorrow in the state.
The Daily Sun further gathered that the Minister of Aviation, Mrs. Fidelia Njedeze will lead a delegation of the Aviation Ministry to Kano on Tuesday for an on the site assessment of the tragedy. She will be accompanied by the Managing Director of FAAN, Mr. Richard Aisuebeogun.
---