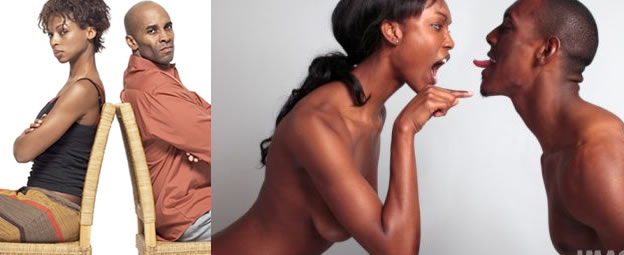 1. Am sorry my dad said I should not marry a muslim.
2. Is it true u are an outcast? (osu) Grin
3. My late boyfriend just raise from d dead and wants to marry me. Grin
4. My dad said I should not marry a Jehovah witness.
5. My pastor said you are not good for me.
6. My parents hate your tribe.
7. You stop sending money to my account. (is he your father? Undecided Geez!).
8. You stop calling everyday.
9. You are too far from me. ( Distance problem)
10. You talk a lot. ( That was how he wooed you)
11. My friend said you are too old for me. ( were u blind to notice that initially?)
12. You snore loudly. Grin. (sing along with him)
13. You dont know how to kiss. ( teach him/her for God sake)
14. You drink a lot ( Good reason though Undecided)
15. You always talk good about my friend (then check your dressing and manner of approach )
16. Our dog always bark when u visit. Grin. (this one me laugh loud)
17. My ex is back from abroad to marry me. ( does that make me a sexx machine? Undecided)
18. You cant speak good english. ( And you said yes when he wooed you?)
19. You are dirty (was he/she neat when he met you/you met her?)
20. You store my real name in your phone. ( I wonder what u expect it to be).
21. You dont know how to bleep. (geez!) Grin.

If your partner left you, one of these may be the reason. Ciao!
---
Posted: at 17-08-2011 08:20 PM (10 years ago) | Hero