TOMAHAWK, Ky (Reuters) - A vote to bar interracial couples from a small church in eastern Kentucky has triggered hand-wringing and embarrassment.
Nine members of Gulnare Freewill Baptist Church backed their former pastor, with six opposed, in Sunday's vote to bar interracial couples from church membership and worship activities. Funerals were excluded.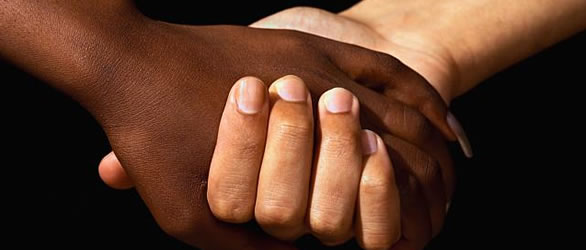 The vote was taken after most of the 40 people who attended Sunday services had left the church in Pike County, near the border with West Virginia. Many members left to avoid the vote.
Most members of the church "didn't want anything to do with this," said longtime church official Dean Harville, whose daughter and her black fiance had drawn pastor Melvin Thompson's ire.
At services earlier this year, Stella Harville, 24, who is working on her master's degree in optical engineering, sang "I Surrender All" with her fiance, Ticha Chikuni, 29, a Zimbabwe native, according to her father. Chikuni, an employee at Georgetown College in Kentucky, played the piano.
"There didn't appear to be any problem," Dean Harville said on Wednesday. "None whatsoever."
But Harville said Thompson told him the couple would not be allowed to sing at the church again. Thompson resigned in August but would not drop the issue.
Thompson told a local radio outlet, "I do not believe in interracial marriages, and I do not believe this (ban) will give our church a black eye at all."
He could not be reached for comment.
The move has drawn scrutiny from the hierarchy of the Freewill Baptist Church, Harville said.
"This kind of thing brands all of us so easily," said Randy Johnson, president of the Pike County Ministerial Association. "That's not who we are. From all the churches I've talked to so far, it's really not anger so much as it is shock."

These white men are practicing anti-Christ in the name of church. They legalized homosexual and now they want to stop people from different tribes from marrying. I just pray Naija will not follow them.
Posted: at 1-12-2011 08:29 PM (10 years ago) | Gistmaniac