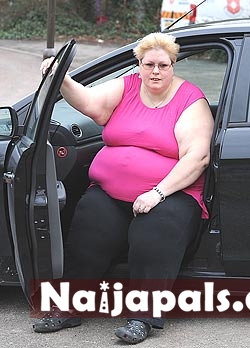 A 33-STONE mum claims she was BANNED from a taxi for being so fat she could cause a crash.

Sara Aginas, 43, says a cabbie told her she might crush his handbrake and gearstick.

Six-foot Sara recalled: "He said: 'Sorry, you're too big, you're too fat.' It is rude and offensive. I'm overweight but I don't need an articulated lorry."

Mum-of-six Sara, of Milton Keynes, Bucks, booked two cabs to take her family out.

She wanted to sit in the front because she has arthritis. But the first cab refused to let her in.

Taxi boss Gavin Sokhi said: "We treat all customers with respect.

"The second cab was able to move the front seat back and take her."
Posted: at 17-02-2012 03:42 PM (9 years ago) | Upcoming