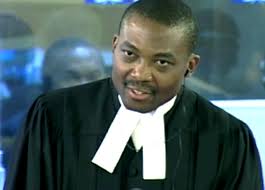 A Nigerian national, Mr. Chile Eboe-Osuji and four new judges of the International Criminal Court (ICC) were sworn in at the weekend following their election last December at the last session of the assembly of States Parties to the Rome Statute, the treaty that established the court.

Aside Osuji, other Judges who were sworn-in by the UN authorities are Howard Morrison of United Kingdom, Anthony T. Carmona of Trinidad and Tobago, Olga Herrera Carbuccia of Dominican Republic and Robert Fremr of Czech Republic and they will serve nine-year terms in the court, which is based in The Hague.

Judge Miriam Defensor-Santiago of the Philippines, who was also elected in December, was not available to take the oath of office, but our Correspondent gathered that he will be sworn in at a later date.

"As existing and new judges, we will all work together to reinforce the rule of law and continue to develop a system of international criminal justice of which the ICC and its States Parties can be proud," said the ICC President, Hudge Sang-Hyun Song, in his welcoming of the new judges.

"In doing so, we will always remember the countless people around the world, especially the victims and vulnerable, who look to this Court with hope and expectation for a better, more just future."

Meanwhile, the United Nations has unveiled new guidelines to help mediators address the problem of sexual violence in conflict by placing the issue high on the agenda when brokering peace agreements and ceasefires.

"The use of sexual violence to degrade and intimidate men, women or children in war is an intolerable practice," said the Under-Secretary-General for Political Affairs, B. Lynn Pascoe, at a press conference at UN Headquarters in New York. "Our mediators must be sensitized to the problem and have the know-how to push for agreements at the peace table that can help stop it and to prevent its recurrence."

Developed by the UN Department of Political Affairs (DPA), the guidelines - formally known as "Guidance for Mediators on addressing Conflict-Related Sexual Violence in Ceasefire and Peace Agreements" - complement efforts by other UN entities to combat the problem. Since 2008, the Security Council has considered sexual violence a threat to security and an impediment to peace.

One of the guidelines' key aspects is the inclusion of sexual violence in the definition of cease-fires and the monitoring of them. Among its key principles, the guidance obliges mediators to engage parties in discussing the issue and to work towards firm commitments to cease all acts of conflict-related sexual violence.
http://allafrica.com/stories/201203110291.html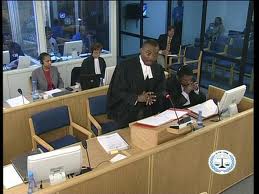 ---