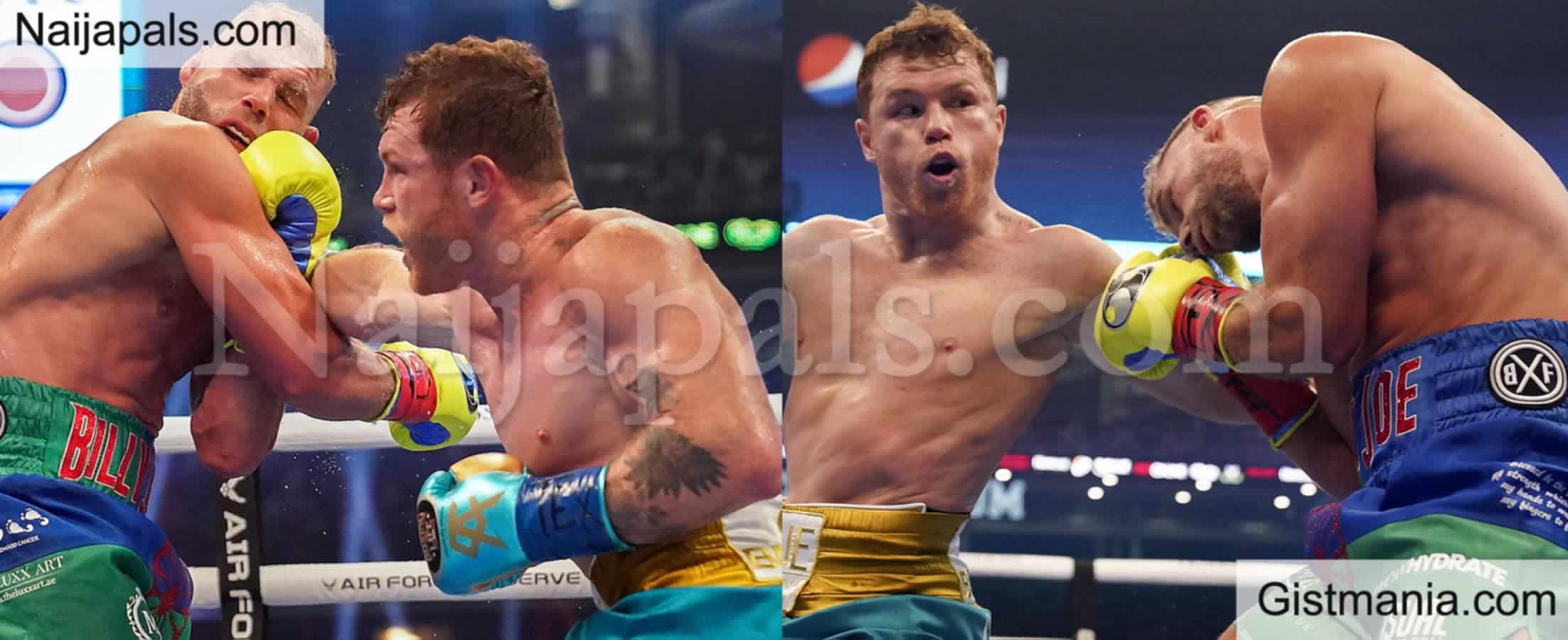 Canelo Alvarez remains the undisputed number one pound for pound boxer in the world after stopping British fighter, Billie Joe Saunders in an interesting fight held in Arlington Texas.
The event had over 70,000 people in attendance and marks the largest indoor crowd attendance for boxing in the USA. This also represents a huge steps towards normalcy in the current war against corona virus.
The fight was fairly levelled out in the earlier stages of the bout until Canelo found a counter uppercut which landed on the left eyes of Billie Joe Saunders. There were whispers that Billie Joe Saunders could have broken his eye socket as he was immediately moved in an ambulance to the hospital after the fight was stopped.
You can watch a short highlight of the fight below:
At the moment, Canelo holds the following boxing championship belts:
WBA Super-Welter
Crown WBC Super-Welter
Crown WBO Super-Welter
Crown Ring Super-Welter
Crown WBA Middle
Crown WBC Middle (x2)
Crown IBF Middle
Crown Ring Middle (x2)
Crown WBA Super-Middle
Crown WBC Super-Middle
Crown WBO Super-Middle
Crown Ring Super-Middle
Crown WBO Light-Heavy