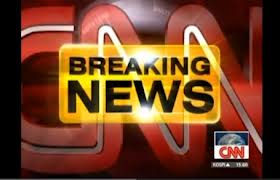 A Boeing 777 operated by Asiana Airlines crashed while landing Saturday at San Francisco International Airport, an FAA spokesman told CNN.

Flight 214 left Seoul's Incheon International Airport earlier Saturday and flew 10 hours and 23 minutes to California, according to FlightAware, a website that offers tracking services for private and commercial air traffic.

Anthony Castorani, who witnessed the flight land from a nearby hotel, said he saw the plane touch the ground then noticed a larger plume of white smoke.

"You heard a pop and you immediately saw a large, brief fireball that came from underneath the aircraft," he told CNN. "It began to cartwheel."

Video taken soon after the crash and posted on YouTube showed dark gray smoke rising from the plane, which appeared to be upright. That smoke later became white, even as fire crews continued to douse the plane.

The top of the aircraft was charred and, in spots, gone entirely, according to video from CNN affiliate KTVU. The plane was on its belly, with no landing gear evident and the rear tail of the plane gone.


Fire trucks were on site, while first responders could be seen walking outside the aircraft.

Evacuation slides could be seen extending from one side of the aircraft, from which there was no apparent smoke.

There were a few clouds in the sky around the time of the crash, and temperatures were about 65 degrees, according to the National Weather Service. Winds were about 8 miles per hour.

CNN's Dana Bash, who was heading to the airport at the time of the crash, said she noticed smoke emanating from the runway. She said she had not noticed any arrivals or departures since the crash.

Asiana Airlines is one of South Korea's two major airlines, the other being Korean Air.

It operates many of its flights out of Incheon International Airport, which is the largest airport in South Korea and considered among one of the busiest in the world.

San Francisco International Airport, located some 12 miles south of downtown San Francisco, is California's second busiest, behind LAX in Los Angeles.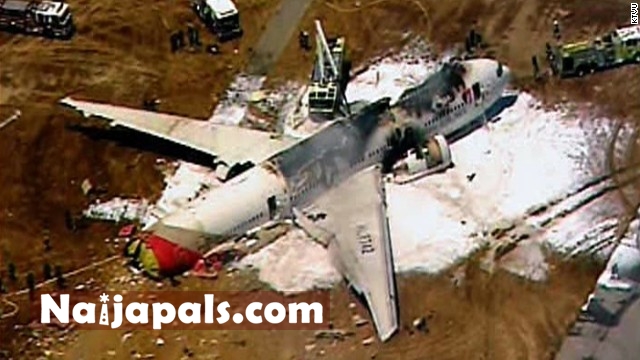 Problem with this article? Please contact us