The Yobe state government on Sunday ordered the closure of all secondary schools after a massacre that saw suspected Islamist extremists kill 42 people in a gun and bomb attack on a boarding school.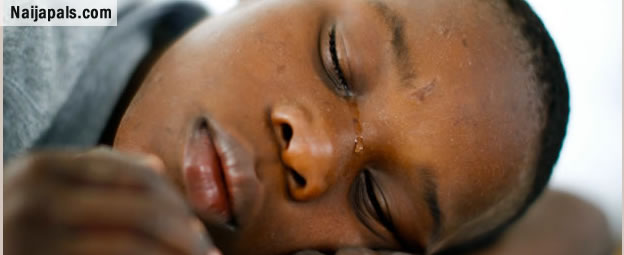 Yobe state governor Ibrahim Gaidam has "directed that all secondary schools in the state be closed down from Monday 8th July 2013 until a new academic session begins in September," a government statement said.

Also the Senate President David Mark on Sunday stressed the need to put in place measures to protect children against terrorists.He made the call via a statement issued by his Chief Press Secretary, Paul Mumeh, in Abuja.Mark, who condemned that the gruesome murder of students and a teacher of a secondary school in Mamudo, near Potiskum, called on the terrorists to give peace a chance.The senate president described the killings, which were purportedly carried out by members of the Boko Haram sect, as "barbaric and wicked''.


"Even in war situations, children and women are protected. Killing children is akin to cutting down the future of a people."This is inhuman, barbaric and unacceptable to any right-thinking member of the society."For no reason, the lives of these promising children were needlessly cut down by the heartless people. This cannot be a way of life; enough of this bloodshed,'' he said.



Mark quoted some verses from the Holy Bible to buttress his argument that children deserved protection under any circumstances whatsoever."Mathew 18: 10 states `take heed that ye despise not one of these little ones; for in heaven their angels always behold the face of my father which is in heaven."Mark 9:42 states `whosoever shall offend one of these little ones that believe in me, it is better for him hat a millstone were hanged about his neck and he were cast into the sea.


''Mark, however, appealed to the security agencies to step up their surveillance and monitoring activities to halt the trend and bring the perpetrators to justice.The senate president gave the assurance that the National Assembly would continue to give priority attention to budgetary allocations to the security agencies to enable them to carry out their duties without hitches.

He commiserated with the government and people of Yobe, especially the bereaved families, over the incident.Mark urged the perpetrators of the violence to use the numerous windows of dialogue and peace, which the government had opened, to express their grievances.
Posted: at 7-07-2013 11:37 PM (8 years ago) | Hero