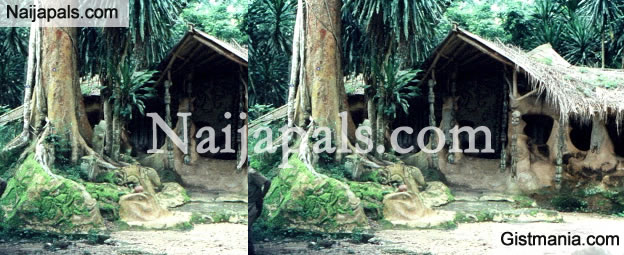 PANIC has spread around the Lagos State capital Ikeja as the funeral of the traditional ruler the Olu of Ikeja looms and local tradition requires that seven human heads are buried along with the remains of the oba to serve him in the afterlife.
Yesterday, Oba Rauf Adeniyi Aremu Matemi, the Olu of Ikeja passed away in his palace after a brief illness and plans for his funeral are currently being put together. All businesses and shops in Ikeja Local Government Area were closed down yesterday as a mark of respect for the departed monarch.
At the oba's palace yesterday, traditional figures, market women and members of the Hausa community were all present to pay their respects. Some rituals were also being performed in his honour at the palace, with some traditional chiefs wearing the traditional white wrappers as demanded by custom.
One senior chief said: "There are some rituals that needed to be performed when an oba dies. For instance, we don't announce the death of a king on the pages of newspapers."
Human rights bodies have however, warned local Ikeja residents to be wary of their movements, especially at night. Those considered most vulnerable are people living in the Anifowose, Obafemi Awolowo Way, Alausa, Mobolaji Bank Anthony Way, Ipodo, Computer Village, Oba Akran and Ikeja GRA
areas.
Among other things, the traditional Oro cult will be coming out every night to pay homage until the monarch is buried. Residents are being advised to get back home early and stay indoors if they live in these vicinities.
---
Posted: at 10-07-2014 11:44 AM (7 years ago) | Hero