In the wake of the 1st Tunde Fashola has taken drastic steps to ensure the virus is contained and flushed out of the state immediately.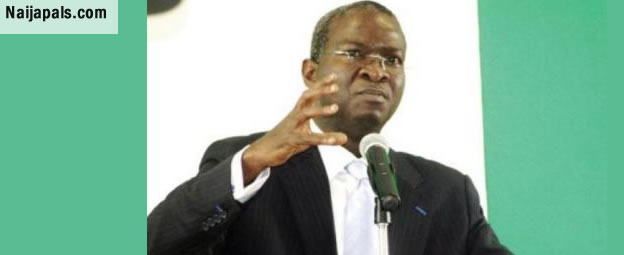 In a statement released yesterday, the Governor officially banned handshakes, hugs and all forms of bodily contact that could ensure the spread of the virus.

In his statement he said: "We are all aware now of the presence of the deadly Ebola Virus in or midst, and how it is spread. It is my moral obligation as Governor of this great state to ensure it's spread is brought to an immediate halt.

In this vein, henceforth, Handshakes and Hugs are banned in this state. If you must say hi to someone, WAVE from a distance. No more handshakes, hugging, grabbing, patting on the back and chopping of knuckle"

"If you want to greet, WAVE. If you want to congratulate someone, WAVE. If players score during matches played in Lagos and want to celebrate, they better WAVE at eachother."

"Also all forms of body fluid exchange are banned. Sex is banned. Sweating in public close to someone else, especially on the bus, is banned. Urinating on the street close to where someone else has just urinated, is banned"

The Full statement is available on Nairaaland. reported case of the deadly Ebola Virus at Obalende, Lagos, Gov.
Posted: at 28-07-2014 07:09 PM (6 years ago) | Gistmaniac