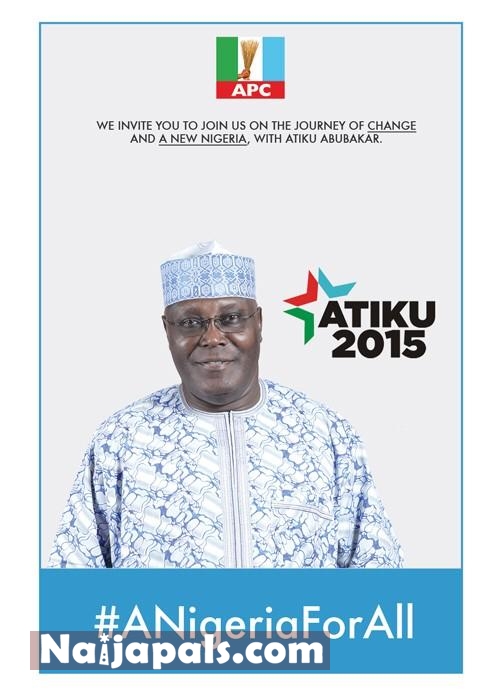 Former Vice President, Atiku Abubakar formally declared his intention to contest for the upcoming 2015 presidential elections on the platform of the All Progressives Congress (APC).
He made this declaration yesterday at the Yar'Adua Centre, Abuja.
In his speech, Atiku acknowledged the struggles of being a Nigerian and the need to stand firm in the face of adversity and underdevelopment.
He said
In spite of the many challenges we face, it is quite remarkable that our people have refused to give up on Nigeria. It is inspiring that amidst difficulties and growing anxiety over the future of our country, our people have refused to succumb to despair and hopelessness. This never say die attitude gives me immense hope and it is one of the reasons why I can never give up on Nigeria. The glaring mismatch between our potentials and achievements has become for many a frustrating puzzle; for others it is a topic for national debate; and yet for another group, it is doomsday lament. But as a progressive and open minded Nigeria, I consider it a golden opportunity and a bitter sweet chance to display our courage, rekindle our innovative instinct, showcase our character and turn the Nigerian dream into reality.
Some of the special dignitaries present at the event were Sen. George Akume, Sen. Bindo Jibrilla, the APC governorship candidate for the October 11 by-election in Adamawa state and many others.