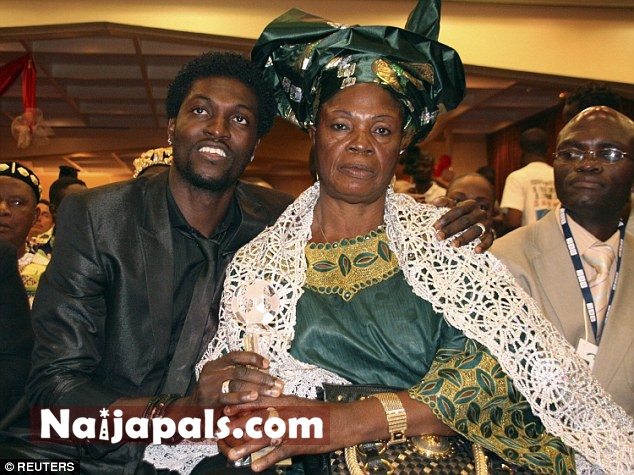 This is straight up outrageous!!! Even if your mama is a witch wont you still accept her? I will die with my own mother even if she was the real devil! I swear!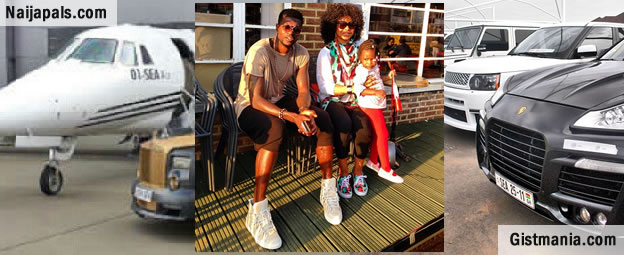 CLICK HERE TO VIEW MORE PHOTOS




It seems somewhat crazy to me that someone of Emmanuel Adebayor's standing would truly believe that his mom and siblings are plotting 'juju' against him, but that's the drama that unfolded on Peace FM this morning.

Relatives of the Tottenham Hotspur forward, who just yesterday lined up for Togo against his adopted country, called into Peace FM this morning with some pretty wild allegations of neglect against the lanky forward.

They included two of his sisters; Margaret and Lucia Adebayor.

According to the two the Togo captain has neglected them, along with their mother, for the past six years. They have kept it quiet but are now fed up to the extent that they feel that they must tell their story to the public.

"For the past six years Adebayor has rejected his mother and his immediate family whilst doing charity outside on the premise that our mother is a witch.

"We have been thinking of his future as a footballer and did not want this issue out in the media but it is becoming too much." Margaret, the elder sister, told the Accra based radio station.

Margaret went on to say Adebayor ordered his 'machomen' to sack his mom and siblings from his house in Togo, claiming his mom is a witch. She said their mom remains distraught over the issue and Adebayor never picks their calls.

"For the past six years he has abandoned his responsibilities towards the family and does charity work instead. But as far as I know charity begins at home." She added emphatically.

The Togolese forward was contacted for his side of the story, and he confirmed his issues with his family, as well as his firm belief that they were plotting against him with 'juju'.

"I never sacked my mom from the house, she decided to leave the house… But how am I going to be in touch with my mum if my mum is the one telling everyone that my work will not go forward?"

"They should stop talking talking, they should stop doing juju on me; they should leave me alone"

"Ask my sister Margaret whether I did not build them a house in East Legon, and what happened to it? I bought my younger sister Lucia a car worth $ 35,000, where is it?"

I am a little bit surprised by this news, as his sister raises a valid point about charity beginning at home. I am even more surprised that Adebayor is certainly convinced that they are plotting 'juju' against him, and that is the main reason for his aloofness towards them.

You would think he would be more upset about the extravagance he hinted at in relation to the house and car, but as most Africans he has gone straight to allegations of witchcraft. I don't think in this day and age that is a valid reason for someone to neglect their mom, particular someone with the resources and fame available to Emmanuel Sheyi Adebayor.

Interesting family drama, reminiscent of Michael Essien's struggles with his father: what do you think?
---
Posted: at 20-11-2014 05:25 PM (7 years ago) | Addicted Hero