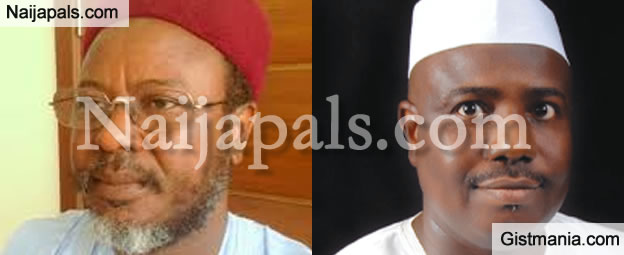 Who Will Mrs Tambuwal Vote For As Sokoto Governor, Her Husband Or Brother. Sokoto state gubernatorial election will surely be interesting.
The election is between PDP's candidate, Amb. Wali and APC's candidate Hon. Tambuwal.
However, both men are from same local government.
Tambuwal's wife is Amb. Wali's younger sister ( same parents).
In 1999, it was ambassador Wali as a senate leader that brought Tambuwal to Abuja and made him his senior legislative assistant.
When Tambuwal ran for representative in 2003, Wali ensured his victory.
Tambuwal was responsible for wali's nomination as Nigeria ambassador to Morocco……..
The question is, will mrs Tambuwal vote for ambassador Wali to become first sister or her husband, Tambuwal, to become first lady of Sokoto state?
---