A gistmania sent us this story on her experiences in the east during her youth service corp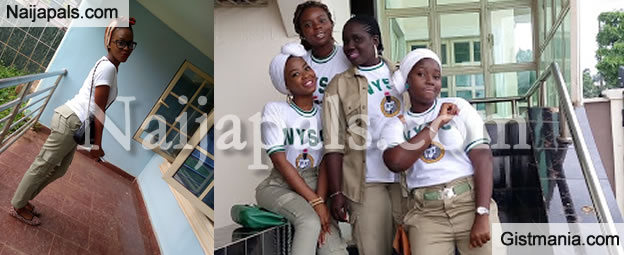 Quote
Good day. I would like to share a Narrative. Though, not seeking advice as most narratives portray; It's a post I wrote to enlighten BVs and friends alike on the need to steer clear of judging people based on their tribe... And of course, to also show appreciation. It's titled: The "Igbo People".
The thought of the "Igbo people" and how they scared me to because of "their pride and wickedness" was all I had in mind when I saw my posting letter and found Abia state boldly written on it. I began to shiver, whilst strategizing on how to call those "aunts" and "uncles" I hadn't called in a while to help with my instant redeployment. On a second thought however, I decided to give it a try, bearing in mind the effort of the NYSC scheme to merge the gap between disparate regions.
My name is Omosalewa Bilkiss Osomo; a Yoruba girl with limited number of Igbo friends prior to NYSC, but this is me repeating the cliche in caps lock "NEVER JUDGE A BOOK BY ITS COVER".
After spending a year at the Umuahia LGA of Abia state as a corps member, while travelling to other states within the east to douse my inquisitions, I am boldly able to say the Igbo people that I once feared as a result of listening to stories from unexposed people, can be extremely nice, tolerating, caring and like other tribes, respectful. You shouldn't judge an entire tribe, race or religion based on individual errors.
I spent the entire NYSC period in a FREE, well furnished and comfortable house; thanks to an "Igbo person" Mr Nnamdi Ezeigbo, the CEO of SLOT systems limited, whose mother cannot imagine collecting money from corps members before giving them accommodation. Like she always said, "I no need your money, wetin I wan use am do? My family dey different states, people fit help them too".
I spent the entire NYSC year (had my POP on the 2nd of July) learning the Igbo language, thanks to the very accommodating and friendly indigenes of the state. I also spent it baking cakes, thus making more money; thanks to the support from the indigenes.
No doubt, there is always that "bad egg" in every organization. The "Igbo people" cannot and MUST NOT be characterised by those individuals. Judge an individual by their character, and spare judging the whole tribe. I just want to say, The "Igbo people" are great people too!!!
Thanks and God bless as you share. For reference purpose, please find attached a few pictures of myself and my flatmates. Will also be willing to answer any of your questions.
---
Posted: at 10-07-2015 03:06 PM (6 years ago) | Hero