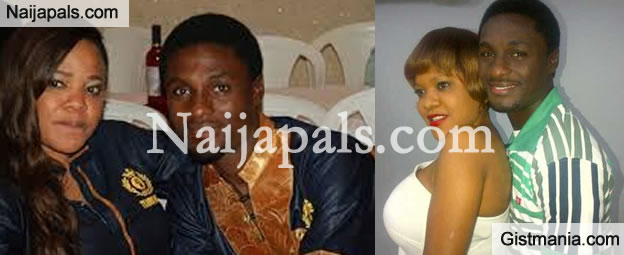 The marital discord that rocked the home of actress Toyin Aimakhu and her husband Adeniyi Johnson seems to have been resolved.
According to recent reports Toyin has reconciled with her actor hubby & moved back into their matrimonial home which is said to be located in the Ajah area of Lagos.
She is giving her husband another chance after he publicly admitted to flirting & sending dirty texts to other women & she caught him. He also apologized for his bad behaviour & appealed to his fans to plead with her on his behalf.
Aimakhu who took a break from social media yesterday during her marriage crisis made her return to Instagram yesterday when she posted a meme on her Instagram page that said,
I've lived, I've loved, I've lost, I've missed, I've hurt, I've trusted, I've made mistakes, but most of all I've learnt my lessons.
At least they are putting in efforts to make their marriage work, we wish them all the best as they work through their issues & hope this is the end of any kind of scandal for them.
---