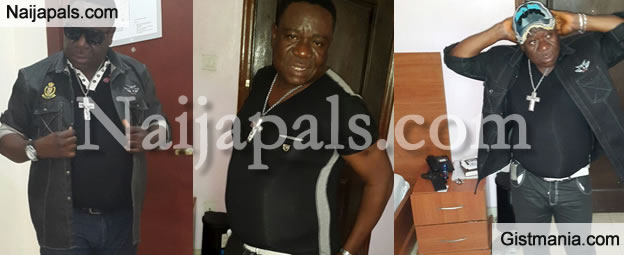 Born days after Nigeria gained independence, Nollywood actor popularly known as Mr Ibu is a year older today. The comic actor whose real name is John Okafor has over the years created a niche for himself as one of the most popular and hilarious actors in Nollywood. Born in Enugu on October 17, 1960, Mr Ibu lost his dad at the age of 15 and had to do menial jobs to support himself and his 7 other siblings.

He has 4 brothers and 3 sisters. He studied Mass Communication at the Institute of Management in Enugu. He rose to stardom when he acted in the 2004 comic movie, 'Mr Ibu' which earned him his acclaimed stage name. He has also acted in several top movies and he's one of the most popular faces in Nollywood.

Mr Ibu is married to Stella Maris Okafor.